News & Announcements
2022 alumni award recipients
---
Oct. 18, 2022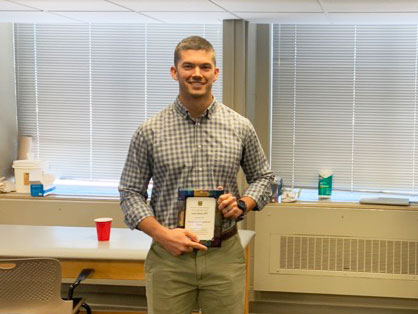 Louis Davis, DPT '17
Outstanding Young Alumni
Louis Davis completed his DPT in 2017 and graduated from an orthopaedic physical therapy residency program in 2018. In 2021, he opened a private physical therapy clinic in Springfield, Missouri. His nominator, Teresa Briedwell, wrote that, since his graduation, "He has been a critical partner in clinical teaching and mentorship for our students, frequently returning to campus to provide guest lectures and teach lab content."
The Outstanding Young Alumni award goes to a graduate who is 35 years old or younger in recognition of their professional accomplishments and engagement with the School of Health Professions.
---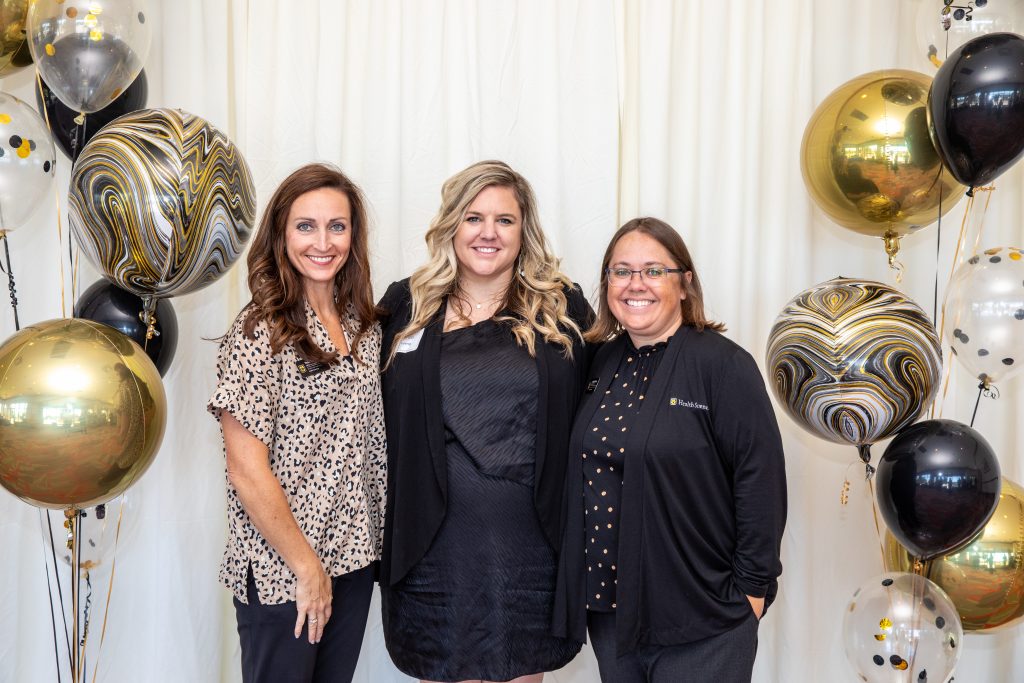 Aren Koenig, BHS '12
Citation of Merit
Aren Koenig (center) graduated with her Bachelor's degree in Health Science in 2012, and since then, she has made an intentional effort to stay connected to the School of Health Professions. Her nominator, Traci Scardina (left), wrote: "She is selfless with a passion for creating positive impacts through lifting others up."
The Citation of Merit award is given to alumni who have made exemplary contributions, whether they be humanitarian, professional, civic or philanthropic.
---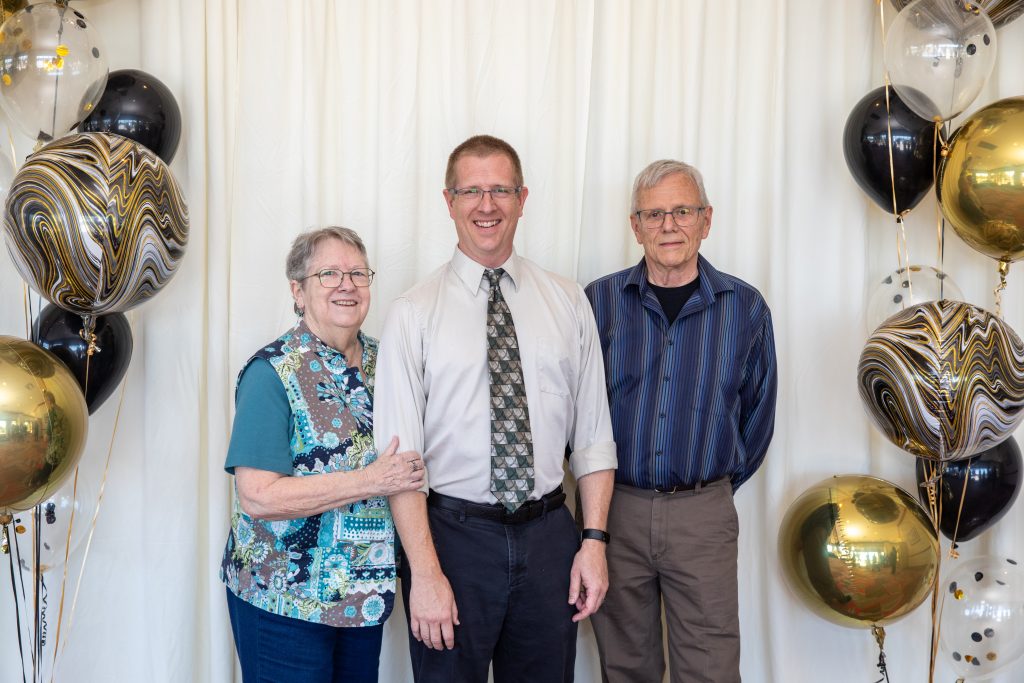 Eric Lybeck-Brown, DPT '11
Excellence in Mentoring
Eric Lybeck-Brown (center) graduated from the Physical Therapy program after a career in social work. Once he graduated, he stayed in touch with the department and now serves as a clinical instructor for the physical therapy program. His nominator, Dana Martin, wrote, "I actually have had students come to me requesting to be placed with Eric as they know he is fully vested in their education."
The Excellence in Mentoring award honors an alum who is an excellent professional role model and mentor and who has demonstrated a genuine commitment to the advancement of the School of Health Professions and its students.