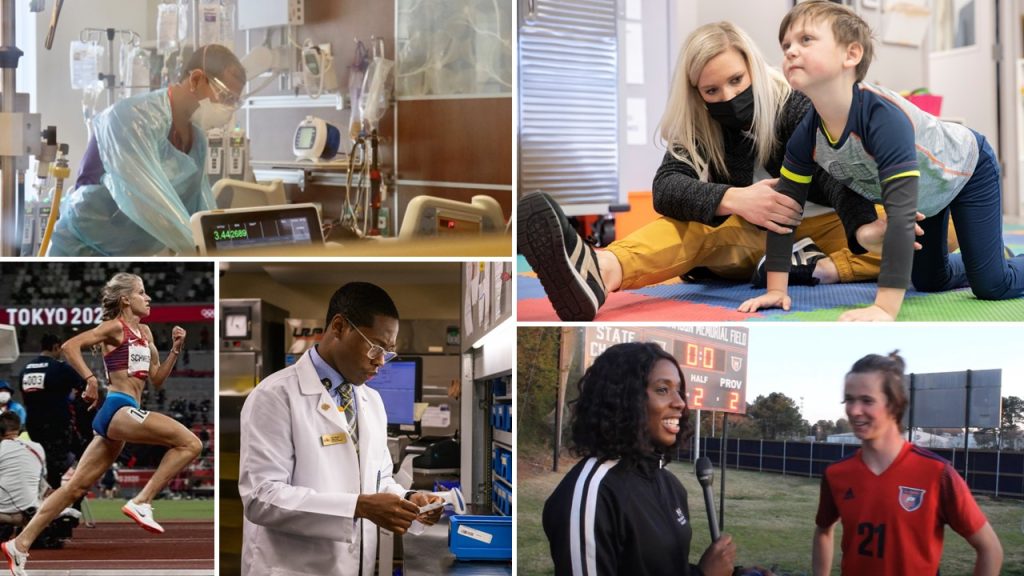 Why Mizzou Health Professions?
We change lives. Mizzou Health Professions offers degrees in ten areas, eight clinical programs and two non-clinical, health sciences and public health degree. Students engage in hands-on learning as well as research opportunities.
Our students also value our student-centered advising and opportunities to participate in rewarding volunteer opportunities that make a big university like Mizzou feel small.
Our career and opportunities fair draws about 100 employers and graduate programs in the fall and spring.
We're proud of the 100 percent pass rates by our students after they complete their clinical curriculum and the placement of our graduates in rewarding, fulfilling careers.
After you graduate, your patients, clients and colleagues will deserve your best skills, compassion, encouragement and respect. We'll work hard to prepare you.