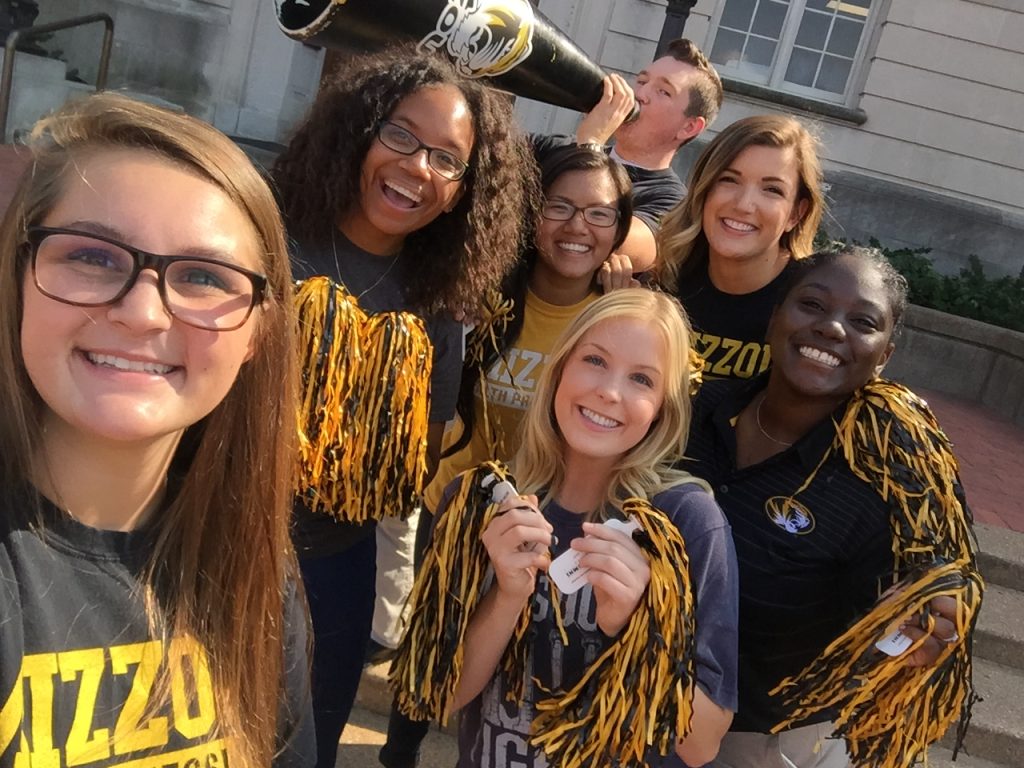 The College of Health Sciences provides more than just basic education and support for those in the line of health. We are committed to transforming the lives of people in our community, state, and world. Children communicate more effectively and find greater success at school, older adults confidently live in their own homes longer than they imagined, and therapy clients can move and function in ways they thought were no longer possible.
It is by the generosity of alumni, donors, and friends that the College of Health Sciences has been able to provide students with the best possible education to expand their services and help individuals thrive in everyday life. Your gift makes it possible for these efforts to move beyond ordinary and become extraordinary. Thank you for your support.
Ways to give
Give Direct
The Mizzou family has been crowdfunding since 900 Boone County citizens pooled their resources to establish the University of Missouri in 1839. More than 175 years later, alumni and friends continue this tradition of philanthropic partnership through Mizzou Give Direct, MU's crowdfunding website.
Giving to Mizzou
Make scheduled or recurring payments, or set up employee payroll deduction. If your company has a matching gift program, you may select that here.

Personalized options
Contact the College of Health Sciences Advancement team to discuss making a gift in the way that's meaningful to you.
Current needs
College-wide
Department/program