Interprofessional education prepares health care professionals to best care for their patients, their colleagues and themselves. At the MU College of Health Sciences, we focus focus on strengthening the communication, collaboration, conflict resolution and leadership skills necessary to provide extraordinary client-centered care.
By working alongside other disciplines, a deeper understanding and appreciation for collaboration is possible.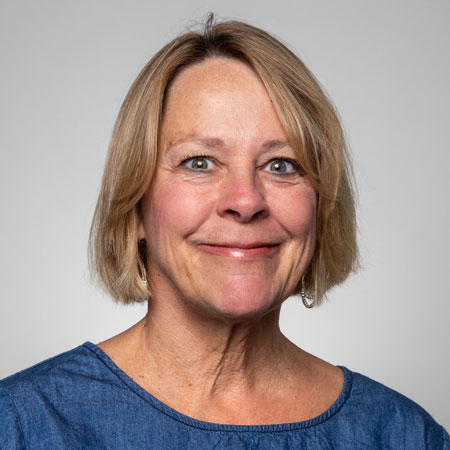 "All of our programs do a fantastic job of educating future healthcare providers in their respective fields, but health care is a team sport, and in order for our students to be successful working as team members, they need to learn how."
Lea Ann Lowery, Faculty Fellow for Interprofessional Education
---
Interprofessional education initiative
Mission: The College of Health Sciences seeks to create educational experiences for students that meet the unique needs of individual programs, while creating a sense of community around Interprofessional education and research. Interprofessional programming at CHS will foster a sense of respect for all healthcare team members, excellence in communication and collaboration and the place clients and the communities we serve at the center of care.
Vision: CHS Interprofessional Education will utilize creative educational approaches that embrace the ever-changing healthcare system and catalyze quality care for clients and communities. Creating the infrastructure for change within the College of Health Sciences can lead to improvements in Interprofessional collaboration that benefit the community and advance healthcare for all.
---
Interprofessional education highlights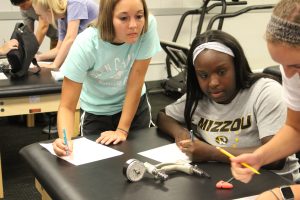 IPE day
Students spend the day participating in activities, examining case studies and ultimately strengthening their ability to cooperate and work as a team. IPE Day is designed for students that are a part of professional graduate programs.
IPE grand rounds
Each semester, the College of Health Sciences community is invited to attend two presentations which cover best practices and case studies related to interprofessional care. Presentations are given by faculty, staff and students.
Introduction to interprofessional collaboration course
The course teaches client- and community-centered care and effective teamwork. Students must be enrolled in a professional graduate program (Occupational therapy, Physical Therapy, or Speech, Language and Hearing Sciences within the College of Health Sciences or other approved programs (Applied Behavioral Analysis) in order to enroll in the course.
---
Interprofessional Collaboration in action