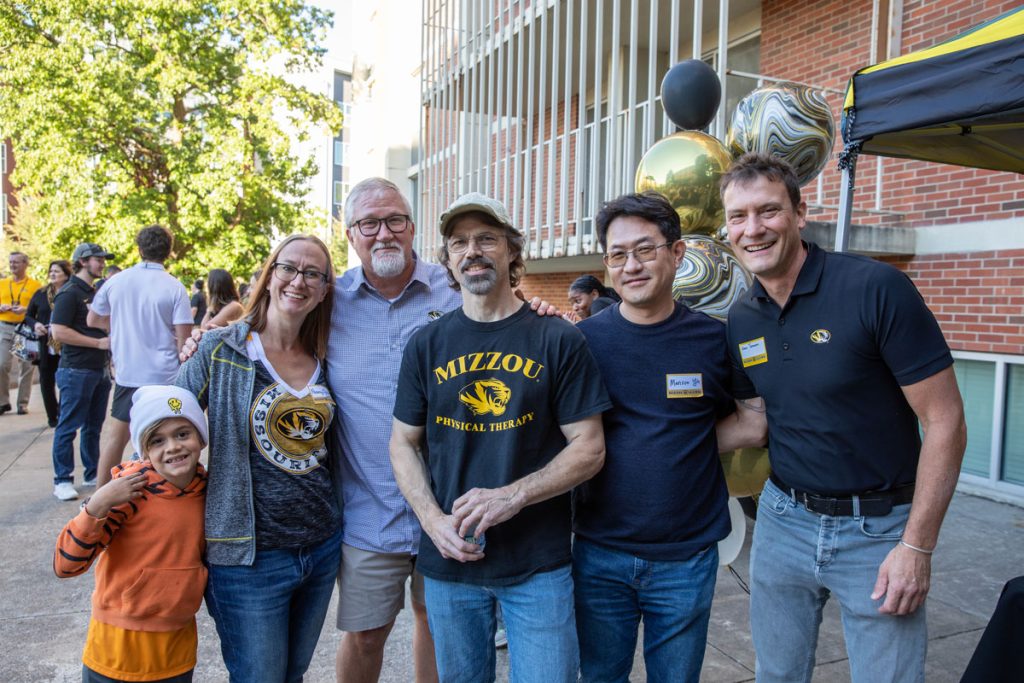 Whether you are looking for something fun, hoping to connect with us, or to ready to make a gift, we welcome you! Attending events, mentoring students, speaking, and even returning to teach in our classrooms and clinics are just a few ways you can engage with College of Health Sciences students. In addition to our annual Homecoming tailgate, we host career exploration sessions featuring alumni, and we are expanding mentoring programs to support underrepresented students. Alumni also fund scholarships and programs that are meaningful to them.
Upcoming events
Aug. 10-14, 2023: Missouri State Fair – find us in the Agricultural Building!
Sept. 9, 2023: Occupational Therapy and Physical Therapy Alumni Tailgate
Oct. 6, 2023: College of Health Sciences Scholarship and Awards Celebration
Oct. 7, 2023: College of Health Sciences Alumni Tailgate
April 5, 2024: State of the College
Get involved!
Send your email address, updated contact information and any news you would like to share. Let us know if you are interested in speaking at events, mentoring students, or other opportunities. Email Michelle Custer or call 573-884-8101.
Join the Mizzou Alumni Association
Membership in the Mizzou Alumni Association is a great way to meet other alumni and comes with a range of benefits, including membership in your local alumni chapter, the MIZZOU alumni magazine, exclusive discounts, fun downloads and more.
Make a gift
Gifts from alumni and friends help us attract and retain top-tier students by enabling us to offer more merit and need-based scholarships, provide small one-time financial grants to students in need, send students to present at conferences and more. Private gifts also help us recruit and retain talented faculty, and to serve the community.