News & Announcements
Get to know: Teresa Titus-Howard, MSW '93, MHA '98
---
March 1, 2023
By Mia Hollander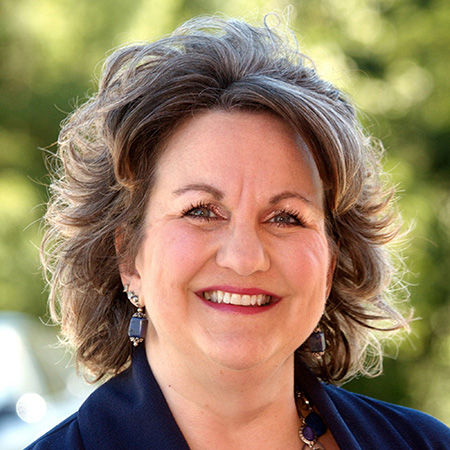 Teresa Titus-Howard, PhD, MHA, MSW, CCM, began her career as a hospital social worker. She was recently recognized as one of Maryland's Most Admired CEOs by the Daily Record. Dr. Titus-Howard is President and CEO of The Coordinating Center, a Maryland statewide nonprofit, whose mission is to partner with people of all ages and abilities and those who support them in the community to achieve their aspirations for independence, health, and a meaningful community life.
Dr. Titus-Howard laid the framework for her successful career path while working towards her MSW at Mizzou. We spoke with her about her career, her social work background, and her advice for current social work students.
Can you describe your career path?
I have been in health care for over 30 years. I started my career as a medical social worker providing case management for pediatric and elderly patients. I have worked in various health care settings over the years. My work at The Coordinating Center brings me right back to where I started and challenges me as a leader to tap into my health care administration background and experience as a medical social worker. Before working at The Coordinating Center, I had never been in a position where my heart and my head were so connected.
How did the Mizzou School of Social Work prepare you for success in your career?
No matter what position I may have held in my career, I always lean on my social work training. Having amazing professors and field placement while working on my MSW prepared me for where I'm today. My favorite course was my community studies class where we picked a community, Rocheport, Missouri, to study. We researched the key community leaders, family power dynamics and history of the community. I still use those skills to better understand population health today. And of course, my field experience from both of my internships is invaluable, especially my full-time field experience at Ellis Fischel Cancer Center in Columbia, which really prepared me for my first job at Children's Mercy Hospital in Kansas City, Missouri.
What would you tell current School of Social Work students?
You have made the right choice. What you are learning in your MSW will serve you well throughout your career, no matter where the path takes you. Whether it be behavior therapy or systems theory, I always rely on my social work background, always. It is important for beginning social workers to know that the sky is the limit in the social work profession.