News & Announcements
Giving a voice to the voiceless
---
Sept. 14, 2023
Jorge Saldaña understands the importance of advocacy, particularly as it relates to critically underserved populations.
Saldaña grew up in Garden City, Kansas, a rural community of nearly 28,000 people — more than 50% of whom have Hispanic or Latino origins. He frequently served as a translator for his Mexican immigrant parents, who lacked formal educations and were adjusting to a completely different culture in the U.S.
"At age 5, my English was a bridge between my family and the world," he said. "It was one of those situations where 'With great power comes great responsibility.' But I didn't look at it that way when I was growing up. I just knew it was my job to translate at the bank or the grocery store or during parent-teacher conferences. To me, it was just normal."
After receiving an undergraduate degree in public policy from the University of Chicago, he spent more than a decade working in Chicago and Kansas City. Eventually, he felt drawn back to his hometown. Saldaña currently is a Master of Social Work candidate at the University of Missouri, completing his degree online while also working full time for a Head Start agency in Garden City.
The demographics of Garden City have shifted over time with an influx of refugees from Somalia, Afghanistan and Myanmar, Saldaña said. But these newcomers to rural Kansas face the same challenges his family encountered: differences in culture, social norms, rules and regulations, licensing and school expectations, to name a few.
"They're growing up in the same way I did," he said. "You see them translating for their parents and helping bridge the communication gap for their families."
Scholarly successes
Saldaña's pertinent life experiences and passion for giving a voice to the voiceless are part of the reason he recently was awarded the 2023-24 Gosnell Scholarship by the National Association of Social Workers Foundation.
The scholarship honors Consuelo W. Gosnell, who was a champion of civil and human rights for critically underserved American Indian and Latino populations in the southwest. Started in 1991 by the National Association of Social Workers Foundation, the $4,000 scholarship is awarded to about 10 MSW candidates annually.
Saldaña also recently received a $10,000 grant through Mizzou's Behavioral Health Workforce Education and Training Program for Professionals, which is designed to increase the supply of behavioral health professionals while also improving the distribution of a quality behavioral health workforce.
He said the extra funding will help him make ends meet financially during his advanced practicum work in spring 2024. Since he will be working 30 hours a week at an agency providing behavioral health services, Saldaña said he will no longer be able to hold down his full-time job.
"I feel incredibly fortunate that I'll be able to offset my living expenses when I transition away from my current role," he said.
While Saldaña hasn't lined up his practicum placement just yet, he said he hopes to connect with a community health agency — possibly offering therapy to children in local school systems.
Putting coursework into practice
Erin Robinson, an assistant professor in the School of Social Work and MSW program director, described Saldaña as an extremely focused student whose incredible life experiences lend themselves perfectly to social work.
"Jorge has a strong background in public policy and advocacy," Dr. Robinson said. "He has been able to bring his experiences and passion for creating grassroots change to the classroom to create a rich learning environment. He is thoughtful about his education and where his career trajectory will lead him."
Alexandria Lewis, an assistant teaching professor in the School of Social Work, described Saldaña as a thoughtful person who focuses on taking lessons from the classroom and applying them to the world around him.
"I appreciate his openness to pursuing new learning experiences and opportunities," Lewis said. "His cultural humility and conscientiousness are evident in how he approaches his work with client systems — whether he's working with individuals, groups, organizations or communities."
Although he has another year left in the MSW program, Saldaña is already looking ahead to how he can make a difference in the lives of underserved groups. He intends to provide counseling after graduating from Mizzou and work toward his social work license. He is also looking for opportunities to make a difference on a more macro level by drawing from his background in public policy.
"I would love to engage in legislative advocacy by organizing communities, meeting with legislators, holding people in power accountable, helping working-class people organize to make our voice heard," Saldaña said. "Working-class people need representation, and I would be privileged for an opportunity like that — humbled to be the voice of my community."
Featured in this post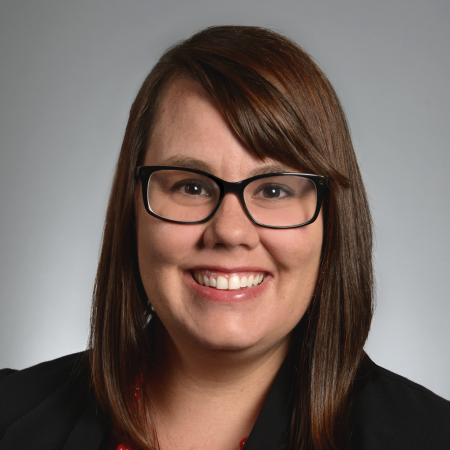 MSW Program Director and Assistant Professor
Assistant Teaching Professor