News & Announcements
Health Professions scholarship recipients will pay it forward
---
Jan. 18, 2022
Thanks to our incredible donors who fund scholarships, many Health Professions students receive financial assistance. Since the holiday season is known as the Season of Giving, over the past few weeks on our social media we featured a few scholarship recipients who want to pay the kindness forward by giving back to their communities with their careers.
Lydia Broadus
Lydia received the Helen Smith Burnam Memorial Scholarship. With her bachelor's degree in Social Work, she plans to work with at-risk youth, such as teen moms or juveniles in the justice system. "This scholarship is very much appreciated as it enables me to have my tuition costs covered so I can worry about paying my other bills," Lydia said. "Thank you, donors, for your generosity and investment in social work students."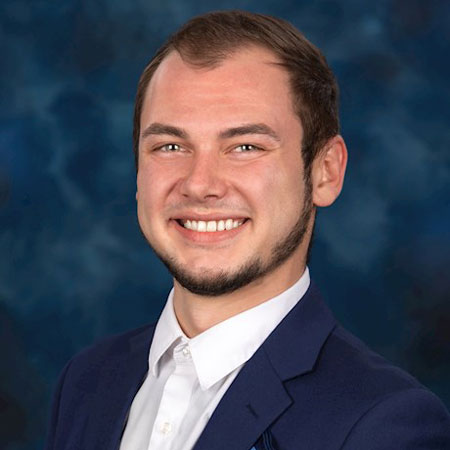 Evan Dir
Evan Dir is working toward his Master of Social Work degree and received the Mariana Paull Johns Fellowship.
Evan is passionate about LGBTQ advocacy, economic opportunity and military social work. In the future, he'd like to make an impact on a macro level by working in policy analysis and program evaluation. "I have an inherent desire to serve my community," Evan said. "Thank you so much for extending your hand to help me with the cost of the Fall 2021 semester. This scholarship allows me to worry less about student loans and focus more on my academic studies and professional goals."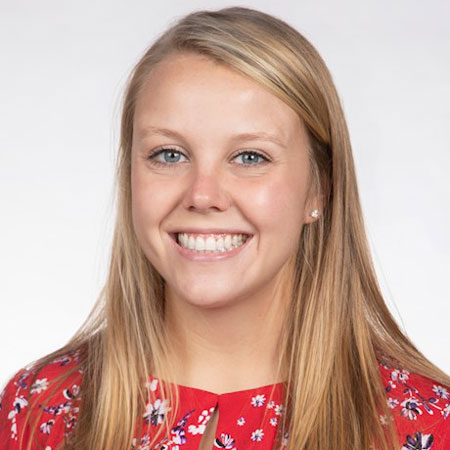 Mallory Stoner
Physical Therapy student Mallory Stoner received the Gerald Browning Endowed Scholarship. Mallory plans to go into neurological inpatient rehab as a physical therapist. She strives to be a relational and compassionate health care provider while also working on the research side of physical therapy.
To her scholarship donors, Mallory said: "Your efforts and generous contribution are a great encouragement to me to continue pursuing my goals in Physical Therapy. I am extremely appreciative for your donation, and please know that I will continue to do my best and work hard to serve patients wherever I am."
Enoch Yee
Physical Therapy student Enoch Yee plans to give back using his degree by partnering with local gyms to establish community wellness programs that target youth sports injury prevention or exercise classes for the elderly. "I am a passionate individual who strives toward life-long learning," Enoch said. "The Christopher Griffith Scholarship Memorial Fund helps me to pursue educational resources (i.e. continuing education courses) outside of school."
Kennedy Reeder
Kennedy Reeder is studying Health Science with an emphasis in Rehabilitation Science. She is a Student Ambassador for the School of Health Professions and president of Mizzou's chapter of Minorities in Sports. Kennedy received the Nancy Fay Endowment which helps her get closer to her goals of becoming a sports chiropractor, owning her own clinic and giving opportunities to underrepresented chiropractors.
"This scholarship allowed me to decrease my financial burden and direct my undivided attention toward my coursework," Kennedy said. "One day I plan on offering a scholarship fund of my own to give students financial relief like you have done for me."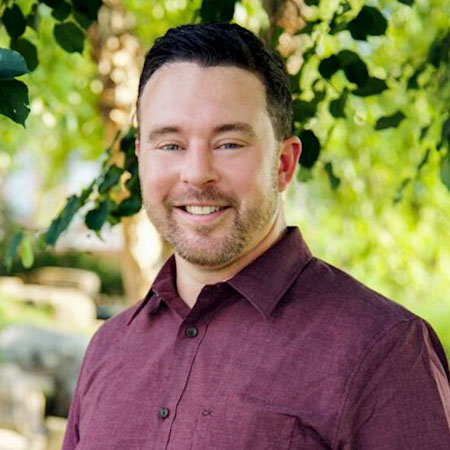 Conrad Hake
"I want to influence programs and agency culture to address the long-term needs of the whole person in a safe and supportive environment."
Conrad Hake received the Dr. Judith A. Davenport Millenium Scholarship in the School of School Work. Conrad is earning his Master's in Social Work and currently works to prevent homelessness. Although hesitant to begin his master's at nearly 40, Conrad went back to school to get his MSW in order to bring more transferable skills to his current job. He consistently feels drawn to nonprofit work and helping the community which is why he is grateful for the scholarship contributions that help him transition into his social work career.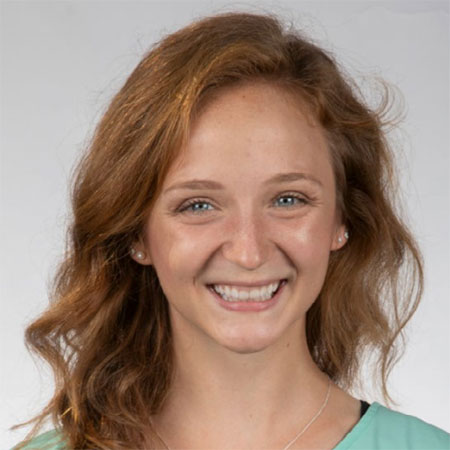 Lily Merz
Lily Merz is studying Occupational Therapy and received the Rich E. and Carol B. Oliver Scholarship. Her future goals are to open her own practice and provide guidance for people's health and wellness beyond the scope of insurance-funded treatment. Lily earned her bachelor's in Exercise Science and enjoys training athletes with disabilities. Lily said, "Thank you for helping me afford the opportunity to grow into a curious and passionate OT where I will help community members not only grow in their occupational goals, but also in their personal goals to be the best version of themselves."