News & Announcements
Incoming CLS students welcomed to program through White Coat Ceremony
---
Oct. 26, 2023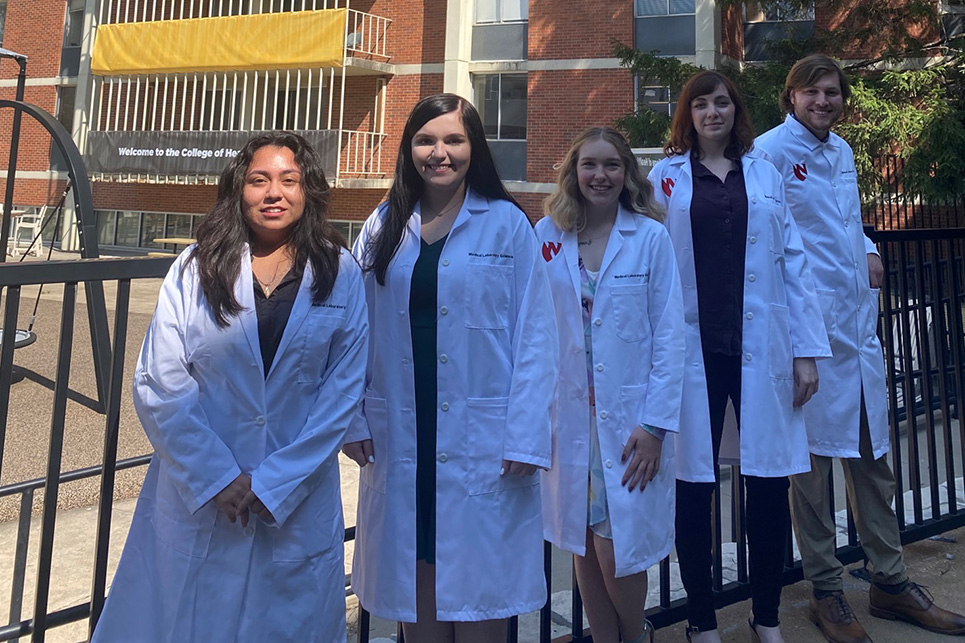 Incoming students in the MU Clinical Laboratory Science program recently participated in a White Coat Ceremony through the University of Nebraska Medical Center. Beyond celebrating the program's incoming students, Clinical Site Coordinator Alese Thompson said the ceremony brings those students into the laboratory field on a professional level and sets the tone for the clinical experiences to come.
"The students are excited to feel the sense of belonging, responsibility and service to the profession when they don their laboratory coat for the first time in front of others," Thompson said. "As a coordinator for the program, it's extremely rewarding for me to see each student grow both in their knowledge base and professionalism from the time of the White Coat ceremony to walking across the stage at graduation."
The ceremony is provided by UNMC directly, through every laboratory program has some sort of pinning or coating ceremony associated with it as a symbol of entering (white coat) or exiting (pinning) the programs and entering the professional phase or workforce.
Featured in this post