News & Announcements
Mizzou Made 2023: Kinnedy May, BHS
---
May 4, 2023
With commencement coming up on May 13, we're taking this opportunity to highlight some of the incredible students who make the School of Health Professions such a great place to learn, serve and discover.
Today we get to know Kinnedy May of Kansas City, who is completing her BHS in Health Science — with an emphasis in Rehabilitation Science — in addition to minors in Psychology and Business.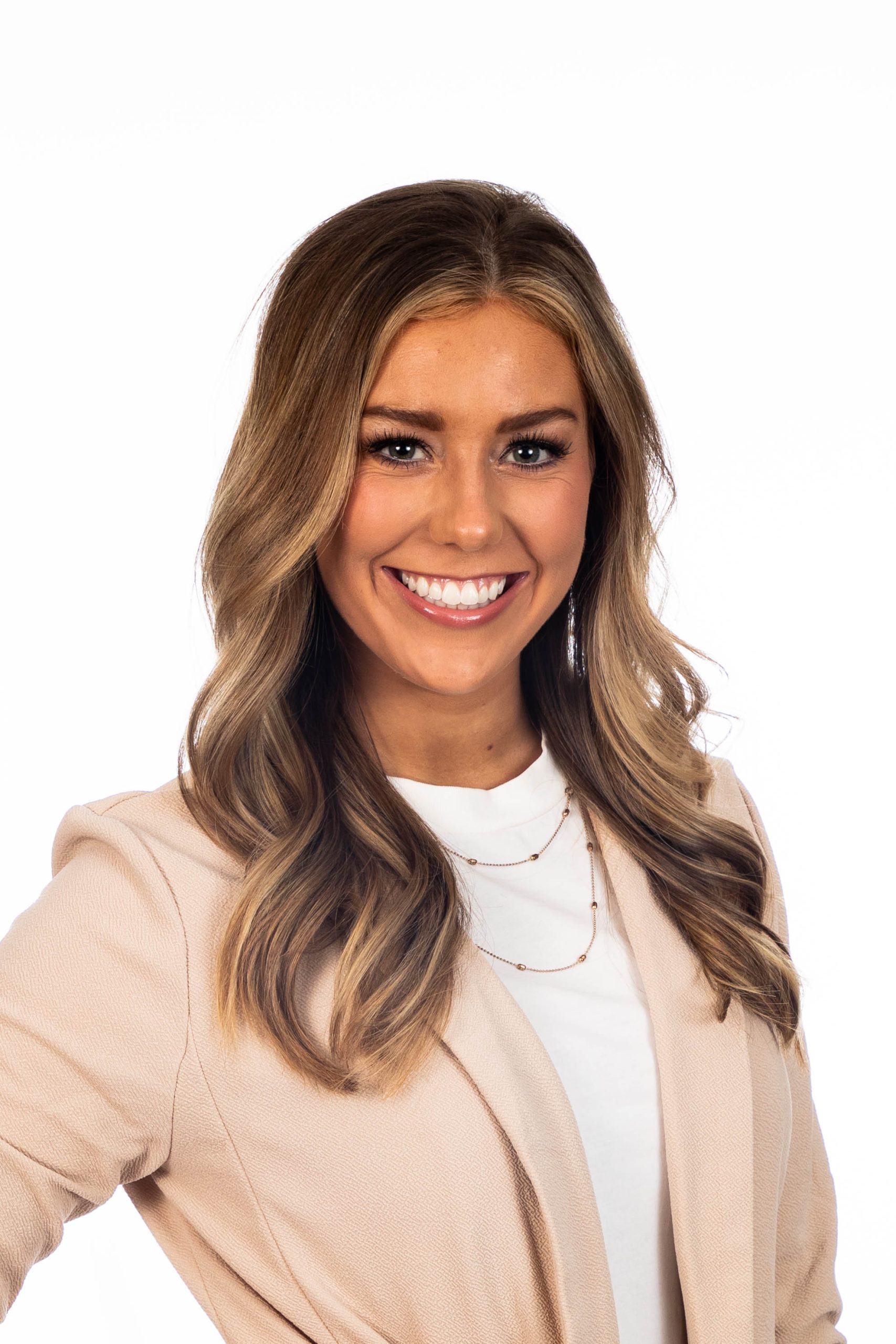 Kinnedy May
Major: Health Science (Rehabilitation Science) with minors in Psychology and Business
Hometown: Kansas City, MO
Favorite Quote:
"Success is not final, failure is not fatal: It is the courage to continue that counts."

Winston Churchill
What does graduating from the Mizzou School of Health Professions mean to you?
Graduating from the School of Health Professions brings me pride and joy. This school has been supportive of my educational journey all four years, and it has now provided me with great opportunities upon graduation.
What was your favorite class within your degree track?
My favorite class within my degree track is a tie between Medical Ethics and Foundations of Therapeutic Exercise. Each week, these courses were engaging and fulfilled me with lasting knowledge.
What activities have you been involved in along the way?
I have had the honor to be a part of the Missouri Golden Girls during my four years at Mizzou. This included supporting all facets of Mizzou Athletics through performance on game days and taking on the role of an ambassador for the university and throughout the community. The experiences, relationships, and memories I have made from this program will last me a lifetime, and I am forever thankful for that!
Who helped you during your college journey?
My coaches, Cayla Timberlake and Allie Hickey, have been huge impacts on me and my college experiences — thank you to them both! I also wouldn't have had the same college journey without the help of my amazing advisor, Jon "Mitchell" Edge.
What memories stand out from your time at Mizzou?
A few of my favorite memories from my time at Mizzou include walking through the Columns my Freshmen year and now walking back through as a senior, my first time performing pregame on Faurot Field as a Mizzou Golden Girl dancing to our fight song, and this year being able to march in the Macy's Thanksgiving Day Parade with Marching Mizzou!
What are your plans after graduation?
I recently accepted a full-time position as a territory manager in Kansas City with Advanced Pathology Solutions. Within this company, I will have the opportunity to impact lives and improve health care as well as grow internally as a health professional.
What advice do you have for current and future students?
My biggest piece of advice for current students is to live where your feet are and stay present in the moment. Take a leap of faith and trust your gut. Your time spent in college is preciously short, so enjoy every second of it and know that everything works out the way it's supposed to!
Featured in this post