News & Announcements
Mizzou Public Health Alumni Respond to COVID-19
---
April 9, 2020
The general public may not understand how interconnected veterinary and human health are, but Aliyha Hill does.
After completing her BHS degree in health science in 2018, she enrolled in the master of public health program at Mizzou.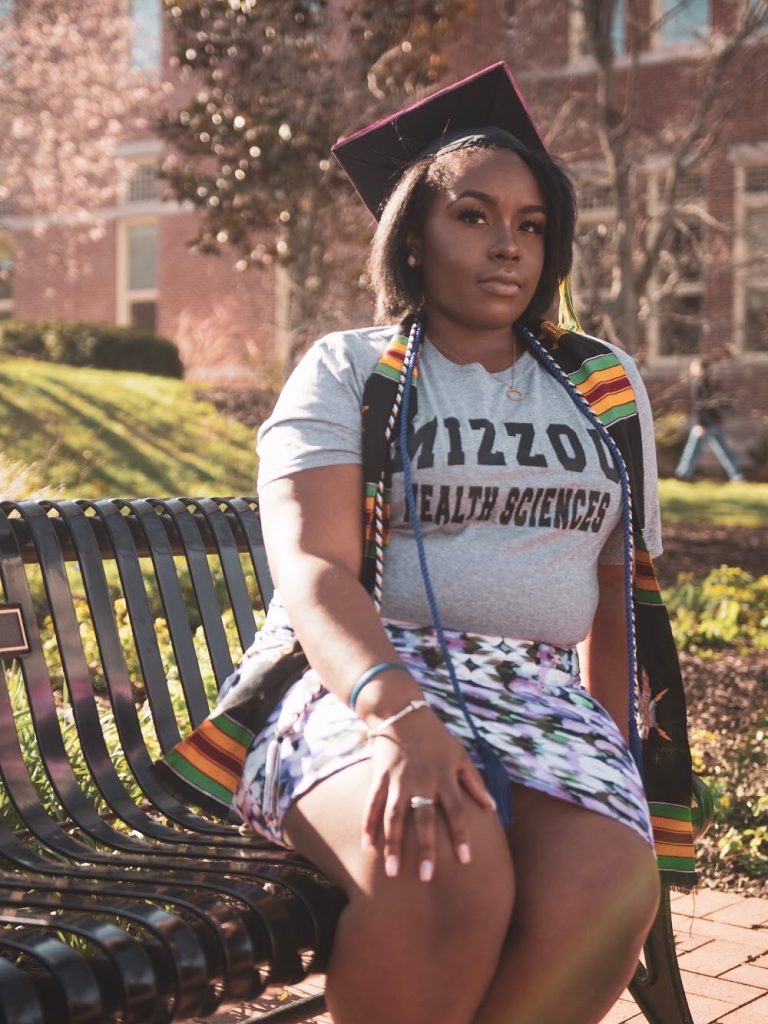 Now, at the USDA office in Jefferson City, Missouri, it's Hill's job as an intern to monitor products that will enter the marketplace for possible human consumption. COVID-19 is a Zoonotic disease, so Hill does her part to make sure that the import and export of animals and animal products is handled safely. "Even though the rest of the world is on pause, animal products are considered essential," Hill says. "They have to be monitored and sent out, so the work does not stop."
What are you learning from the experience of interning with the USDA during the pandemic?
I have learned the importance of veterinary medicine and one health in general. Due to the shortage of personal protective equipment (PPE), local veterinarian offices have been asked to donate any extra materials they can during the pandemic. I have also learned the importance of being flexible and sharing communication. I need to be open and honest about my contacts and communications with others in order not to bring the virus into the office.
What do you want the general public to remember when it comes to COVID-19?
We should always keep up best practices for hygiene. Even when the government gives an "all clear," we need to keep up the practices of cleanliness and being cautious of all viruses.
How has the Mizzou Master of Public Health program prepared you for a career in public health?
MPH faculty assisted me by providing the contacts for this internship.
In addition, learning about previous outbreaks, such as the 1918 influenza or 2002 SARS outbreaks, helped me to remember that just like with other diseases, dealing with COVID-19 will be a learning process that is constantly changing. It's important to put in place the recommended prevention strategies, even if things are changing rapidly.
**This story is part of a larger series of Health Professions alumni responding to COVID-19. Read the other alumni stories.**