News & Announcements
Physical Therapy and Radiography students connect with kids
---
Oct. 3, 2022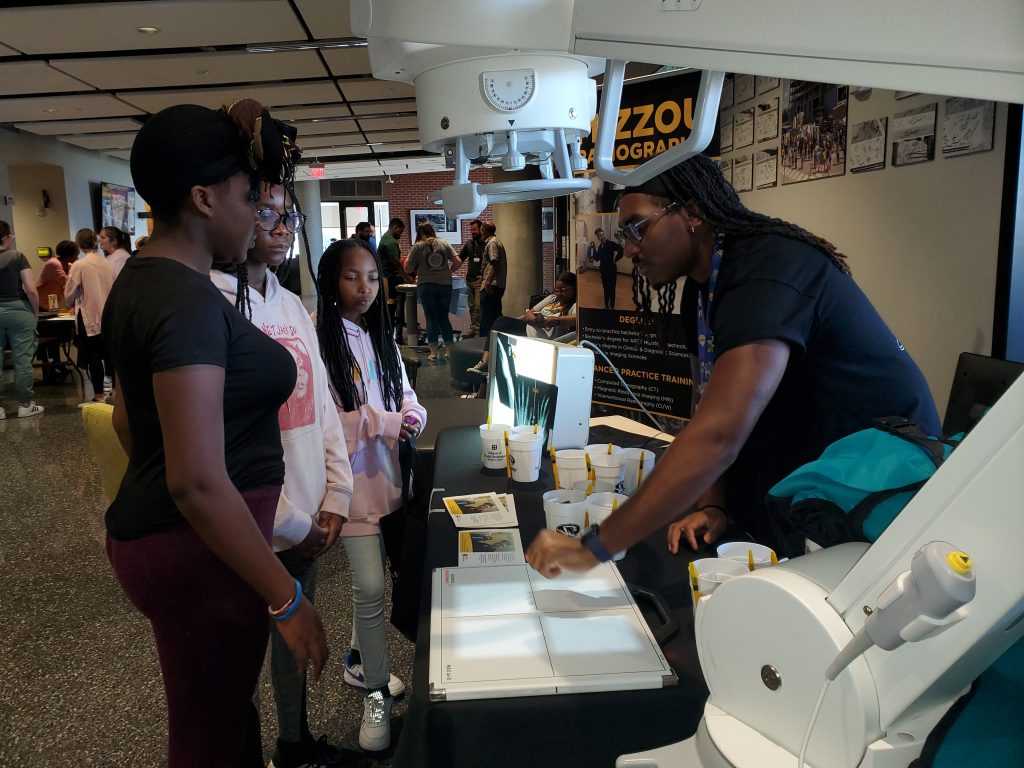 On Sept. 24, Radiography and Physical Therapy students visited the Caleb Science Club to show local 5th–12th graders the basics of their disciplines, from equipment to exercises.
The Caleb Science Club is an opportunity for middle and high school students to gain interactive, hands-on experience and learn more about science, medicine and health care.
At the PT table, the middle- and high-schoolers experienced physical therapy practice by doing some PT exercises themselves — jumping from one light-up dot to the next while catching and throwing a ball, an exercise common in physical therapy for athletes. They tried their balance and reaching on balance exercise devices. This encouraged them to see how reaching to a non-dominant side, outside their base of support, or on more unstable surfaces can be challenging.
Radiography students showed the Caleb Science Club members positioning and manipulation of the digital portable X-ray machine. They explained the anatomy of body parts that are commonly scanned by an X-ray machine and the physics behind why X-rays look the way they do. Then, after all their questions were answered, the kids got to try manipulating the controls of the portable X-ray machine themselves.