News & Announcements
Service above self: Former dean continues to find ways to give back 
---
Sept. 19, 2023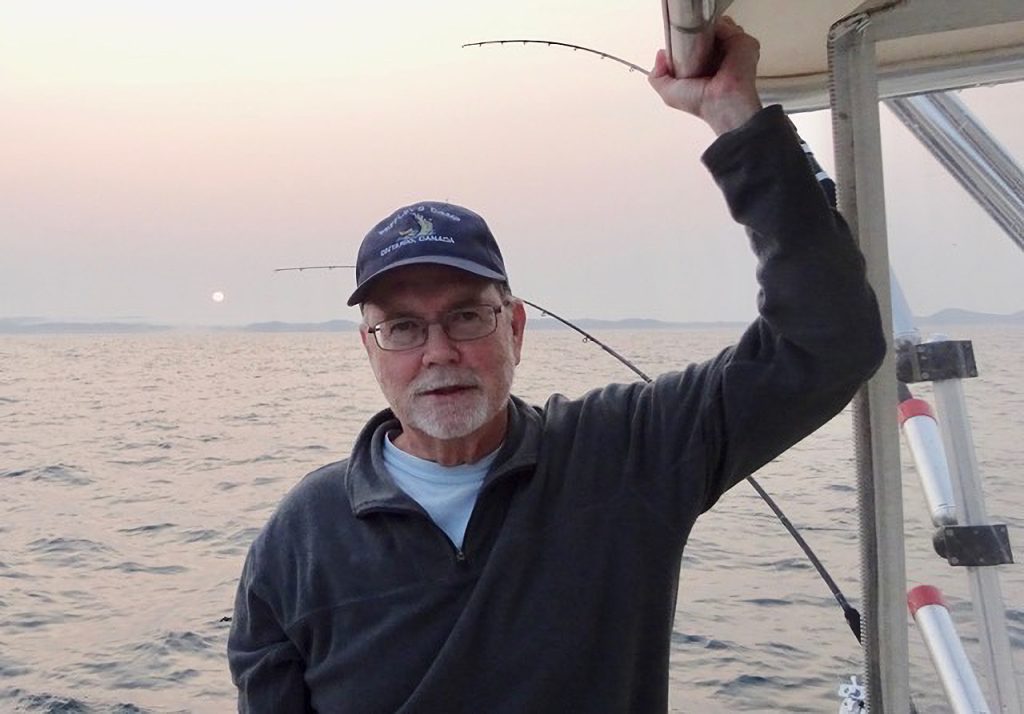 Story by Cheri Ghan
Some people are natural helpers who enjoy spending their free time supporting others.
When Richard Oliver, B.S. '71, M.Ed. '73, Ph.D. '77, retired in 2013 as the first dean of the School of Health Professions — now the College of Health Sciences — he didn't have to think long about what he would do with his extra time: He would find ways to help others.
It's not exactly a surprise that Dr. Oliver would focus on giving back in his retirement. Observant students, faculty, staff and others who attended commencement and convocation ceremonies or awards luncheons while he was dean would often hear him invoke the famous words of theologian John Wesley by imploring people to do all the good they can.
"Perhaps since I grew up in a blue-collar household and was a first-generation college student, I can identify with Wesley's legacy of helping those in society needing a helping hand," Dr. Oliver said.
When he first retired, Dr. Oliver moved into a service role focused on promoting MU Health Care research and community service. He took an office in Cornell Hall to avoid being a distraction in Lewis and Clark Halls. He also served on the MU South Africa committee, a longtime interest from working with the university's partnership with the University of the Western Cape and accompanying student groups to Ghana and South Africa.
"I'm not an avid golfer, and I don't have many hobbies," he said. "But I do find it incredibly fulfilling when I see a need in society to find a way to address it."
In 2018, Dr. Oliver and his wife Carol moved to Madison, Wisconsin, to be closer to their daughters and their families. He joined the local Rotary Club, served through his church and mentored college students.
"I believe everyone should focus on ways to benefit society if we hope to leave this world in a better place," he said. "In fact, Mizzou and the other land-grant colleges and universities were established for his very reason."
In addition to these pursuits, Dr. Oliver was looking for other ways to give back — particularly avenues that drew from his wealth of experience in health sciences.
Improving rehabilitation throughout the world
One of the societal needs Dr. Oliver remains focused on solving is providing rehabilitation care throughout the world. He's working to establish the nonprofit Global Partners for Rehabilitation to offer affordable and high-quality physical rehabilitation services throughout the world while also developing a certification process for individuals who don't have training but want to become caregivers. 
"It's one of the top world health issues, certainly the most ignored," Dr. Oliver said. "Most countries have at least 15% of their population with some form of a disability."
He's also connected with like-minded faculty members and practitioners who share his interest in helping the 2.41 billion people living with a disability worldwide who lack medical and rehabilitation care. Their paper, "Delivering Rehabilitation Care Around the World: Voices From the Field," was published this year in the Archives of Physical Medicine and Rehabilitation. Based on the growing need for rehabilitation care, the authors wrote, people throughout the world should focus on rehabilitation health workforce development.
Through Global Partners for Rehabilitation, Dr. Oliver aims to develop new approaches to providing even the most basic rehabilitation services in those countries with the greatest needs. The organization plans to do this by identifying best practices at the local level and leaning on individuals with a wide range of experience and education to provide rehabilitation services.
"There are countries with millions of people and only a handful of physicians and other practitioners to serve those with rehabilitation needs," he said. "The people I am working with are driven by the same motivation I am.
A decade after retiring from his role as dean, Dr. Oliver remains connected to Mizzou and the College of Health Sciences. He and Carol fund a scholarship for first-generation students in professional programs, and he's wrapping up a seven-year term on the Mizzou Alumni Association Faculty and Alumni Awards Committee.
"I always had a vision of how our school — now college — would reach the highest levels of achievement at MU and beyond," he said. "I stay in touch so I can witness how that vision continues to be fulfilled."