News & Announcements
Social Work alum banks his values
---
Aug. 25, 2022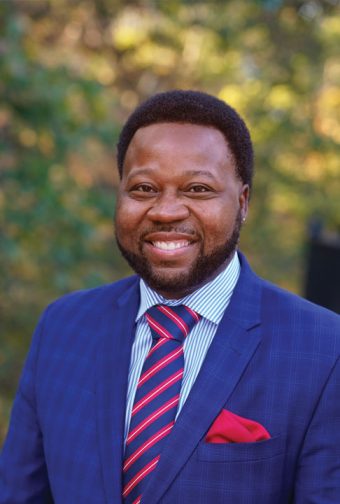 Three years ago, Orvin T. Kimbrough left the nonprofit sector for the corporate world of banking. But he didn't leave his education or his values behind. He combines a banker's pursuit of profits with a social worker's focus on creating a more vibrant and inclusive community.
Formerly the chair and CEO of United Way of Greater St. Louis, Kimbrough, BSW '98, MSW '00, now serves as chair and CEO at Midwest BankCentre, the city's second-largest privately owned bank.
"I am a social worker who happens to be a banker," he says. Kimbrough also happens to be the only Black CEO of a bank in the St. Louis area. "My move to Midwest BankCentre is my way of making an even bigger impact through the services we can provide marginalized individuals."
The impact includes launching programs to help people with compromised credit scores get not only low-interest loans but also checking accounts that require no minimum balance. Throughout St. Louis and its northern counties, the bank will invest $200 million over the next five years creating loans that boost small businesses, promote home ownership, and support nonprofits and community development projects.
"We are showing that you can marry purpose with profits," Kimbrough says.