News & Announcements
Social work student follows mom's footsteps
---
Nov. 1, 2022
By Kate Lickert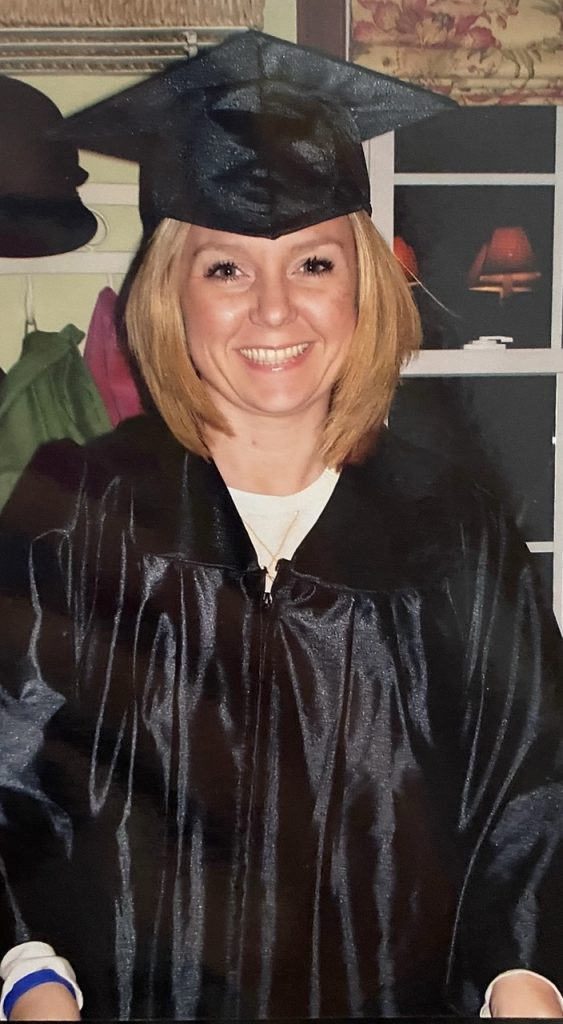 Social work has changed over the years, but one thing has remained constant: social workers' desire to help, care for and support those in need. Carmen Dieken, a current social work student, shares a special bond with the program and her mother.
Dieken was 12 years old when her mom, Robin Hochgrebe, graduated with her MSW from the University of Missouri. Watching her mom help others through organizations such as Love Columbia and Burrell Behavior Health inspired Dieken to follow her mother's footsteps into social work.
"I want to help people," Dieken said. "I see things that I want to change, and I get to do that through social work."
Hochgrebe, BSW '08, MSW '13, passed away from cancer last January. Dieken says her professors and other members of the School of Social Work have helped her cope with her mom's passing and maintain her academic success.
Now, Dieken is minoring in gerontology and psychology, and has aspirations to go to law school after she earns her MSW and become an attorney who advocates for older adults who often need that support.
"I have always had a big heart toward this community," Dieken said. "I think that social work gives me the ability to be empathetic as well as approach things from a more holistic view in the courtroom."
Dieken is also the current president of Phi Alpha, an American honor society for social work students. The Chi Delta chapter was founded at Mizzou in 1991 and has provided a bond between social work students and promoted humanitarian goals and ideas across the university.
Despite being so close with her mom, Dieken wasn't aware that Hochgrebe was also a member of Phi Alpha back in 2008.
"I was so shocked," Dieken said. "A couple of officers and I had gotten there early, and we were messing around with the book of signatures just seeing how far back it went. I went back to my mom's graduation year, and I was like 'no way.' "
Tammy Freelin, assistant teaching professor in the School of Social Work and advisor for Phi Alpha, was able to share photographs and more memories from the 2008 Phi Alpha class with Dieken. That's how she found out her mom was also the 2008 recipient of the Outstanding Senior in Social Work Award.
"My mom was always humble about her accomplishments," Dieken said. "But knowing she won an award on top of being in an honor society as a single mother and nontraditional student makes me want to put more effort into my studies. Education was always important to her."
Dieken hoped that her mom would be able to see her walk across the stage at commencement, but unfortunately Hochgrebe passed away spring semester of 2022.
"Graduation has definitely been the hardest thing I've been dealing with because I got to be there for her graduation, and she won't be able to be there for mine," Dieken said. "However, my little sister will be the same age I was at our mom's graduation, so I'll get to share a similar experience with her."
Dieken will also be a founding member and serve on the exec team for a new student grief organization at Mizzou. "Being a grieving student is not an easy experience, and having a community of people to openly talk about grief is helpful and comforting," Dieken said.
As Dieken faces the fall semester, the School of Social Work and Phi Alpha now have a deeper meaning to her.
"Being president of Phi Alpha meant so much more to me because this was something my mom was a part of," Dieken said. "It makes me want to push the program to the next level for her and whoever comes next."