News & Announcements
Staff inspire fellow first-generation college students
---
Feb. 27, 2023
By Mia Hollander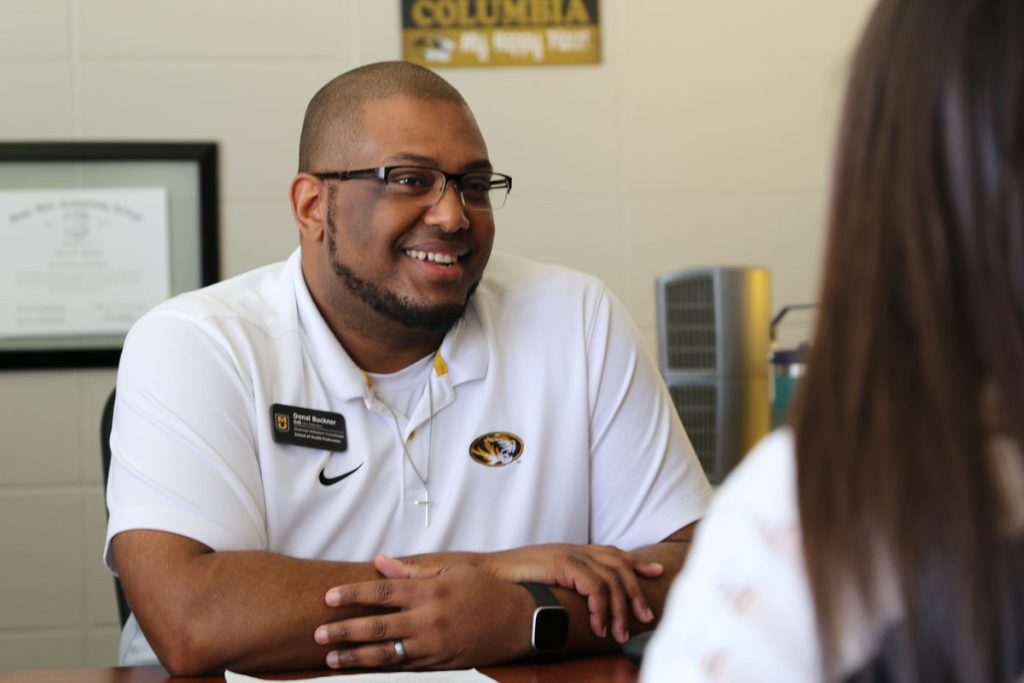 One in five Mizzou students are the first in their family to attend a four-year university.
For these first-generation students, navigating college may be more difficult. However, Two School of Health Professions staff members who were also first-generation students are using their experiences to help guide students toward success.
Donal Buckner is the Health Professions coordinator of student access and scholars initiatives. In this role, he is involved with student recruitment, student success and retention.
As a former first-generation student, he understands the challenges of navigating courses, finances and study habits all by himself.
"It was difficult to find others who understood my situation." Buckner says. "My family didn't quite understand the demands of college because they hadn't been in my situation before. Friends didn't understand because they weren't first-generation college students, so their home support system was different."
Since graduating, Buckner has pursued jobs that put him in a position to support college students. He hopes to provide students with any resources available that could enhance their likelihood of success given his personal experience learning about college life from scratch.

Nicolette Yevich, career services coordinator, has also dedicated her career to helping students following her experience as a first-generation college student. In her role, she meets with students to organize a plan to propel them forward on the path to a successful college experience and, eventually, a career.
"I have a deep sense of gratitude that I want to pay back," Yevich says. "University administrators were kind to me, mentored me and supported me."
Toi Webb, a junior health sciences student, is currently the first in her family to attend college. For Webb, having staff who can relate to her experience has been crucial to her success thus far.
"Being able to express frustrations to someone who can understand and empathize with my situation is a reassuring and comforting feeling," says Webb. "It gives me even more determination to know I can do this, I'm not the only one."
Both Buckner and Yevich encourage students to take advantage of resources such as Pathways to Success (PAWS), Center for Academic Success & Excellence (CASE), and the Student Success Center. These programs are designed to foster academic success and make the experience of being a first-generation student less isolating.
"Sometimes the pieces that seem obvious now, aren't obvious as a first-generation student," Buckner says. "You don't know what you don't know.
"Being first-generation means that I have to put more effort in," Webb says. "But through that, I have connected with different people and different organizations that put me on the same playing field as everybody else."
Featured in this post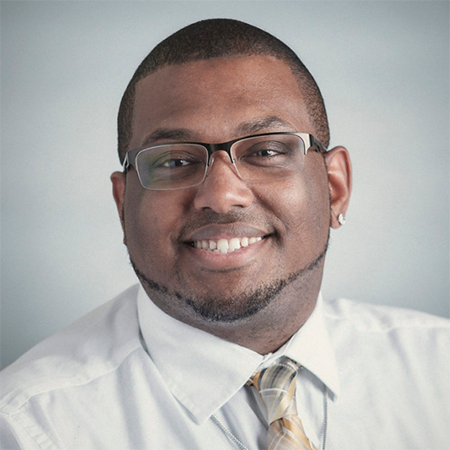 Coordinator of Student Access & Scholars Initiatives
Career Services Coordinator