Kelly Boland, BA
Research Assistant
573-884-9389
kmbzv5@mail.missouri.edu
Kelly earned her BA in Neuroscience at Kenyon College in Gambier, Ohio and is currently a student in the University of Missouri's Clinical Psychology doctoral program. Her research interests center around children and adolescents with developmental disabilities. As a research assistant in the Brainstorm Lab, Kelly is receiving training in brain imaging data collection and analysis as well as exploring research on altered neuro-circuitry in individuals with chronic pain conditions. She is also active in grant writing, manuscript preparation, and participant relations for the lab.
Meredith Levsen, MA
Research Assistant
573-884-9389
mpjvhd@mail.missouri.edu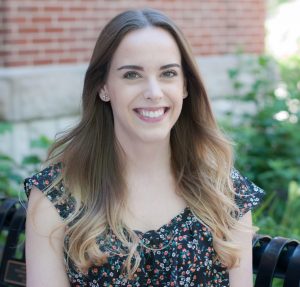 Alyssa Smith, BS
Lab Manager and Project Coordinator
573-884-9389
smithaly@health.missouri.edu
Alyssa earned her BS in Psychology from the University of Central Missouri in Warrensburg, Missouri in 2015. She is currently the Project Coordinator/Lab Manager of the Brainstorm Lab at Mizzou and hopes to pursue a program in Clinical Psychology in the future. Her research interests include trauma psychology including PTSD and the effects of trauma exposure on health outcomes throughout the lifespan. Specifically, she is interested in how early life trauma exposure relates to chronic pain conditions, such as fibromyalgia. Alyssa is also interested in the positive psychology movement. Her work in the lab involves management of all lab activities including scheduling, data collection, participant organization and recruitment for the lab's current NIH R01: Evaluation of Pain Signatures: Psychometric Properties of Imaging Pain.
Nicole Winker
Undergraduate Research Assistant
573-884-9389
newdm3@mail.missouri.edu
Nicole is an undergraduate psychology student, at the University of Missouri, on track to graduate in May of 2018. After graduation, she has plans to further her education and seek a graduate degree in Counseling Psychology or Marriage & Family Therapy. Nicole's research interests include the dynamics of romantic/intimate relationships and non-traditional families.