Reducing COVID-19 related disability in rural community-dwelling older adults using Smart Technology
Funding: National Institutes of Health, National Institute on Aging (R01AG072935)
The social distancing requirements for COVID-19 coupled with the adverse health impacts of social isolation and decreased access to healthcare in rural areas places older adults with disabilities in a dire situation. The smart sensor system to be deployed and studied in this project aims to reduce disability for rural community-dwelling older adults and improve health-related quality of life, including depression and anxiety. An implementation guide will be developed to increase the success of future scale-up evaluations.
---
Development and acceptability of an ambient in-home activity assessment tool for stroke
Funding: National Institutes of Health, Eunice Kennedy Shriver National Institute of Child Health & Human Development (R21HD099337)
Stroke is the leading cause of serious, long-term disability in the United States and those that do not engage in regular activity are at a 30% increased risk of experiencing a second stroke. Self-monitoring and self-report of home-based activity and exercise is highly subjective and provides little value to rehabilitation clinicians and their clients with stroke. The system to be developed in this proposal will objectively and accurately measure the amount and type of activity of people with stroke living at home.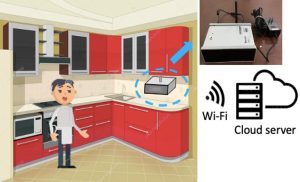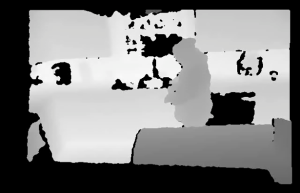 ---
Feasibility and Clinical Efficacy of the Lee Silverman Voice Treatment®-BIG in Chronic Stroke: A Telehealth Approach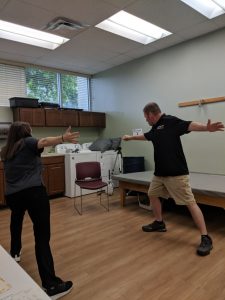 Funding: Roger S. Williams Research Grant
We have demonstrated good preliminary clinical outcomes of the Lee Silverman Voice Treatment®- BIG (LSVT®BIG) intervention in chronic stroke. However, this treatment also requires 16 in-person visits over 4 weeks, which is typically not feasible for most individuals post-stroke, especially those living in rural areas of Missouri. We seek to address this gap in the research through a pilot study titled Feasibility and Clinical Efficacy of the Lee Silverman Voice Treatment®BIG in Chronic Stroke: A Telehealth Approach. The long-term goal of this research is to improve health, well-being, and participation for people post-stroke. The objectives are: 1) evaluate the feasibility of delivering the telehealth LSVT®BIG intervention in individuals post-stroke, and 2) evaluate the preliminary effect of the telehealth LSVT®BIG intervention on occupational performance and upper extremity motor function. For the millions of individuals with disabilities who live in rural areas and have limited access to healthcare services, the findings from this study will provide support for novel, telehealth interventions in rehabilitation.