News & Announcements
8 students certified as health education specialists 
---
June 28, 2023
Congratulations to eight students and recent alumni with College of Health Sciences connections who passed their national-level competency exam to gain the highest level of certification within health education.
To become a Certified Health Education Specialist (CHES), one must pass the CHES exam and complete 25 relevant credit hours in health education, health promotion, and/or wellness. Nationally, only about 62% of participants pass the CHES exam.
"Mizzou students pass the exam at a much higher rate than the average — over 80% of Mizzou students pass — because we're so intentional about the study course we offer," said Jenna Wintemberg, an assistant teaching professor in Health Sciences and Public Health.
MU offers an eight-week preparatory course for students taking the CHES exam to help them build the necessary skills in eight competency areas. Most students who sit for the exam study public health or health science, but anyone who has completed the necessary curriculum can take the exam. Dr. Wintemberg teaches the class in a fully online format leading up to the exam period each October and April.
Certification through the National Commission for Health Education Credentialing helps graduates show employers that they understand the eight areas of responsibility and know how to work to improve health and provide health promotion programs. CHES are dedicated to increasing the quality of life for individuals in their communities, saving both the community and individuals money in the process.
Rachel Huertas, who passed the CHES exam last October after taking the course through Mizzou, said she pursued the credential to help the community she serves feel confident that she has met high national standards for education, training and experience. Huertas works as the lead nurse with the Webster Groves School District, and she said the prep course was vital to her success on the CHES exam.
"Dr. Wintemberg presented the content in an organized and systematic way that helped to lead students right up to the exam feeling prepared and ready," Huertas said. "Maintaining this credential helps to ensure that I will retain a high level of knowledge and skill in my role."
The certification signifies someone is skilled in data collection, evaluation and interpretation, which provides support for their planning, advocacy and communication capabilities.
CHES can work on preventive measures in behavior and environments to make them healthier through hands-on planning, such as with a public health position or by advocating for legislative action.
These eight individuals passed the CHES exam this April:
Fatma Bayati
Master of Public Health
Tessa Feeney
Bachelor of Health Science in Public Health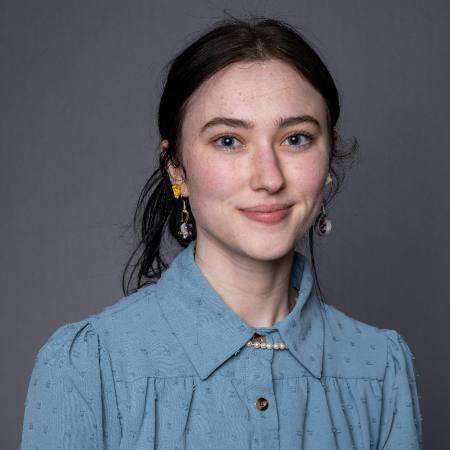 Hanh Nguyen
Bachelor of Health Science in Public Health
Mariah Pratt
Bachelor of Health Science in Public Health
"The CHES prep course offered here at Mizzou, taught by Jenna Wintemberg, played a large part in my success. It allowed me to be better prepared for the exam itself and also understand the core components of the field much more. I am very eager to utilize the skills I have gained in becoming a certified health education specialist, considering my passion for advocacy, community engagement, and overall health promotion."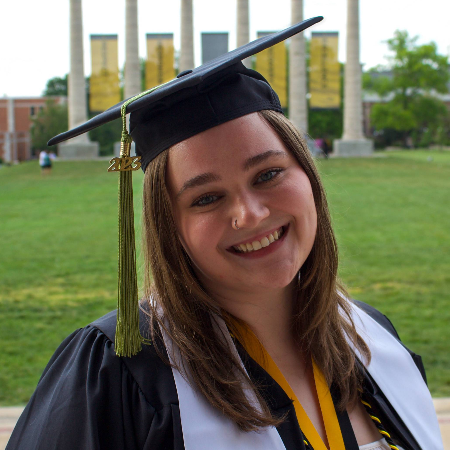 Abby Proebsting
Bachelor of Health Science in Health Science
Addie Schnurbusch
Master of Public Health
"The CHES prep course offered by Mizzou helped me learn how to study and prepare for the CHES exam. The teacher of that course, Jenna Wintemberg, was always willing to help out and ensure that her students succeed. I found success by studying an hour or two at least five days a week, which was suggested by a person in the CHES Facebook group. I am hoping that with my CHES certification and my MPH (spring 2024), I will finally be able to get into the education side of the health career field."
Dorothy Volansky
Visiting student who took CHES prep class at MU
"I am currently working at Children's Hospital as a community education instructor. I am a Certificated Passenger Safety Technician, and I provide injury prevention education to families in topics areas including: car seat safety, helmet safety, home safety and safe sleep. With obtaining a B.S. in Public Health from Southern Illinois University Edwardsville in December 2021, I was passionate about working toward CHES certification to demonstrate that I have the knowledge and skill set to plan, implement and evaluate health programs. I look forward to having the opportunity to expand Safety Stop's injury prevention curriculum and positively impact the communities we serve in the St. Louis area."
Emma Wickland
Master of Public Health
"Passing the CHES exam was a huge milestone for me during my public health journey at Mizzou. Having faculty members and peers at Mizzou who are also passionate about health education careers was especially encouraging to me as I prepared for the exam. Having this particular certification affirms my commitment and passion for health promotion, health education, health communications and public health advocacy. I'm really looking forward to seeing where it takes me next!"
Featured in this post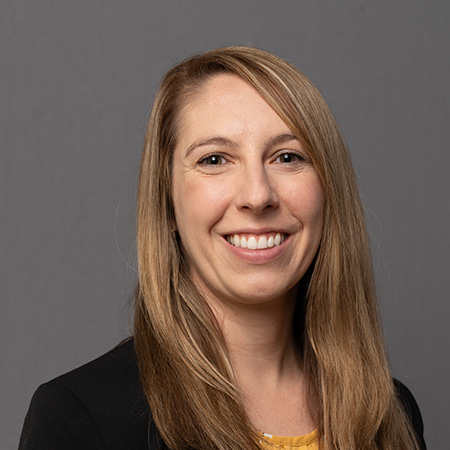 Director of Undergraduate Studies (Department of Health Sciences) and Associate Teaching Professor