News & Announcements
Celebrating National First-Generation Day!
---
Nov. 12, 2021
Nov. 12, 2021
National First-Generation College Celebration Day is a day to celebrate the successes and leadership of first-generation college students and faculty. We are so proud of the following students and faculty and are excited to see what the future holds for you!
First-Generation College Students
Carly Bailey
Major: Health Sciences, Rehabilitation Science emphasis
Hometown: Otterville, Missouri
"I am grateful for my first-generation status because of the work ethic that I witnessed and that was instilled in me at a very young age. Remember, some life lessons can't be learned in a lecture in a lecture hall."
Carley Stigall
Major: Physical Therapy
Hometown: Marshfield, Missouri
"Sometimes it can be hard because the people in your family will not understand the stressful aspects of your experiences. Keep pushing and break through the generational habits."
Garrett Piasse
Major: Health Sciences, Leadership and Policy emphasis
Hometown: Toluca. Illinois
"I am involved in Transfer Experience and Advising Mentors (TEAM) which helps me a lot." TEAM combines a 10-week program with mentoring, weekly group meetings, social events and service projects throughout the semester."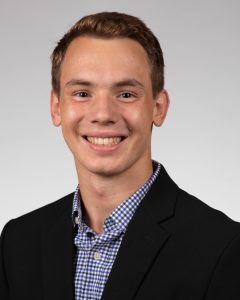 Joshua Smith
Major: Physical Therapy
Hometown: Westphalia, Missouri
"I came from a small town so I didn't really know anyone here, but now I rarely ever walk on campus and not see a friend. Mizzou's support has almost made me forget that I'm a first-gen student."
Scarlett Kint
Major: Public Health
Hometown: Oskaloosa, Indiana
"Being a first-generation college student is intense but feels right. I am honored to be able to represent my family academically as many before me never got the chance."
Shawndrea Magee
Major: Occupational Therapy
Hometown: Kansas City, Missouri
"My Advice to other first-gen students is don't get overly consumed in schoolwork. Find time for self-care. Make friends, maintain your hobbies, eat at your favorite restaurant twice a month, etc.!"
First-Generation Faculty
Dr. Dana Fritz
Clinical professor in Speech, Language and Hearing Sciences
"My parents were enormously proud of my decision to go to Mizzou, and I definitely felt the pressure of doing the best I could not to disappoint them," Dr. Fritz said. "Now that I'm a professor, I try to spend some time explicitly walking students through ways they can get involved, like in our student org Mizzou NSSLHA, so they can start hearing from professionals in the field and thinking about how they see themselves fitting in. As a first-gen student, I was just trying to get through the day, and I could've used more guidance in pulling back the lens and thinking about my place in the field with a broader perspective."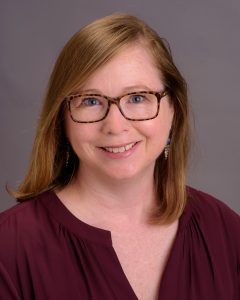 Dr. Kerri Nowell
Assistant clinical professor in the the Department of Health Psychology
"Not only was I a first-generation student, but I was also in a new country having only lived in the USA for about 18 months. Learning about a brand new higher-education system while still experiencing some culture shock was an exciting yet overwhelming experience." Her experience as a first-gen student informs her research, too: "I'm particularly sympathetic to the challenges associated with navigating complex systems. One of my lines of research looks at factors that may impact access to care for children with neurodevelopmental disorders and I think this is partly driven by my first-hand experience with being the second person in my family to get an undergraduate degree (my brother was first!)."
Jeff Galen
Nuclear Medicine program director and associate teaching professor
"Even though I have many accomplishments and credentials behind my name, 35 years later, I still look at myself through the eyes of my college freshman self," Galen said. "Now that I am a teacher, I see my struggles in my students and it makes me a better and more understanding professor."
Featured in this post
Nuclear Medicine Program Director and Associate Teaching Professor
Associate Clinical Professor