News & Announcements
IPE Day participants focus on growing together
---
Aug. 30, 2023
---
More than 300 students came together last week for the College of Health Sciences' annual Interprofessional Education Day.
Students teamed up with faculty members and staff to learn about the programs and departments within the college and get to know one another through various activities and presentations. They played games, listened to several guest speakers and engaged in hands-on activities.
Lea Ann Lowery, a clinical professor of occupational therapy, said IPE Day offers a great opportunity to welcome CHS students back to campus after the summer break.
"We do a lot of foundational activities, helping students become more familiar with other disciplines in our college and what they do," Lowery said.
The morning portion of IPE Day gives first-year students introductory lessons on interprofessional collaboration. The afternoon session for second-year graduate and undergraduate clinical students is slightly more advanced, taking the same concepts to a higher level. Guest speakers this year included Caitlin Bartley, a Ph.D. student in the School of Social Work, and authors Lauren and Colleen Murphy. Speakers highlighted the importance of topics such as the dignity of risk for individuals with developmental disabilities and client- and family-centered care following traumatic brain injury.
The program was piloted in 2018, when Lowery said students and faculty who serve on the IPE committee provided feedback on the sorts of activities they wanted to coordinate. Everything ties back to the interprofessional core competencies, including conflict resolution, client-centered care, teams, understanding the roles of different health care team members and effective communication with consumers and other providers.
"Interprofessional education is not unique to Mizzou," she said. "It's an international effort, and a lot of that comes out of the World Health Organization. The WHO and many of our professional accrediting organizations have driven the effort to improve education on interprofessional collaboration and its importance, and they are working across the globe to make sure that we do a better job of educating our students to improve safety and consumer outcomes in health care settings."
While IPE Day serves as the start of interprofessional activities for the College of Health Sciences, they continue throughout the year. Four IPE Grand Rounds events give CHS students, faculty and staff opportunities to attend presentations by members of various CHS programs to learn more about best practices and case studies related to interprofessional care. Additional activities occur within specific CHS programs, such as an ICU simulation event between occupational therapy, physical therapy and respiratory therapy students during the summer semester.
Megan Kotil, a third-year occupational therapy student, helped as a facilitator for IPE Day after attending it herself for the past two years.
"It's cool to interact with and hear from other students and see what their perspective is like on all of our different programs," Kotil said. "We're all on a journey to improve and collaborate more, and IPE day provides a tremendous opportunity to interact with other health professionals."
Featured in this post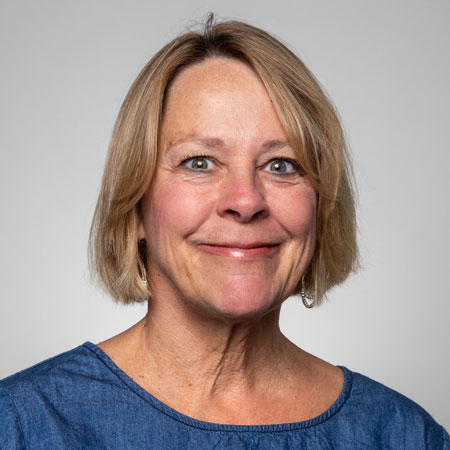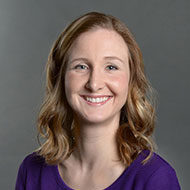 Assistant Clinical Professor
Associate Teaching Professor