News & Announcements
---
March 11, 2020
Ifeolu David battled Ebola as a physician in Sierra Leone. He says we all can fight the spread of Coronavirus.
The expectant mother arrived in the emergency room complaining of labor pains. It was a typical rainy day in July 2014, and Ifeolu David, a physician in Sierra Leone's capital city of Freetown, expected a routine delivery. When he examined the patient, however, he noted her body temperature was higher than normal.
Out of precaution, David ordered an Ebola test, even though she had no other symptoms. Two days later, she died. On the third day, the test results arrived. Ebola had arrived.
That was the first of many Ebola patients David, now a doctoral student in the MU School of Health Professions, would encounter during the deadly outbreak, which the World Health Organization (WHO) declared a "public health emergency of international concern" in August 2014.
David moved into an apartment, leaving his wife and infant daughter at home to protect them from exposure. He downplayed the risks he faced to keep his family from worrying. He would live in the apartment as long as he worked at the hospital.
Ebola response
Over the next two years, David stubbornly remained on the outbreak's front lines. When frightened senior physicians refused to work, he created a committee of junior physicians and nurses to coordinate infection-prevention efforts and take shifts caring for Ebola patients at the hospital.
He was quarantined three times following surgeries on patients who were later discovered to have the virus. Eleven of his peers died, including one whom David had assisted with a C-section. "During the procedure, he pierced his gloves," David said.
When international aid began to arrive, David was recruited to train medical providers on infection control at the Ebola Training Academy in Freetown. This limited his exposure to the virus and enabled him to move back home with his family.
In the final year of the outbreak, David worked as a surveillance officer for the WHO. His days began with a general meeting in the WHO district office. Then he and his partner, an epidemiologist, headed to their assigned region of Freetown to check on quarantined individuals. At 3:30 p.m., they would return to the district office for an evening briefing before heading home.
In comparison to working at the hospital, David said he felt more comfortable visiting the homes of quarantined individuals. Although they were suspected or had been exposed to the virus, "most of the people in the homes were healthy," David said. Ebola is not contagious until the patient exhibits symptoms. As soon as David determined someone had symptoms of Ebola, they were whisked to an isolation unit.
On March 7, 2016, Sierra Leone announced it was Ebola-free. Liberia and Guinea were declared Ebola-free that June, two and a half years after the first case came to light. The world breathed a sigh of relief.
But David's work was not finished.
Public health solution
All through the outbreak, David's biggest frustration was not the shortage of medical supplies, but rather the health policy challenges.
"Liberia and Guinea had the outbreak for two months before our first case," David said. "We had two months to prepare for the inevitable. We knew it was going to come."
Unfortunately, he said, staff in the Ministry of Health had little knowledge of health issues, and did not know what to do. That changed when international organizations became involved.
"The [public health systems] that were put in place made a huge change," David said.
After the outbreak, David found a research position on an Ebola vaccine trial while he considered his next move.
"I could save a lot of lives working in a hospital," David said, "but I believed I could do more by working in public health."
David still wanted to be on the front lines, but this time, he wanted to help prevent diseases from spreading in the first place.
Physician to Fulbright Scholar
In 2017, David became a father again. He also received a Fulbright award. Although he knew nothing about the U.S. and had no idea where to go, he knew exactly what he wanted to study. "I was very specific," David said. "I wanted to do a health promotion and policy program."
Fulbright placed him at the Mizzou School of Health Professions, where he earned a master of public health (MPH) degree in health promotion and policy and a graduate certificate in epidemiology. In the second year of his master's program, he interned at the Bureau of Communicable Disease Control & Prevention for the Missouri Department of Health & Human Services.
Once again, he was at a crossroads.
"I always planned to pursue a PhD," he said. The question was: Now or later? It had taken a year to bring his wife and daughters to live in Columbia with him, and they didn't want to have to go through the immigration process again.
One of David's instructors, Lynelle Phillips, mentioned that the School of Health Professions was launching a new PhD in health and rehabilitation science. He reviewed a list of program faculty, looking for someone doing research that interested him.
He found Enid Schatz, faculty member and chair of the Department of Public Health. Schatz studies the effects of HIV on the physical health and social well-being of older people in South Africa and Uganda. David had worked with HIV patients in Sierra Leone and seen first-hand the challenges they faced.
"It looked like a perfect match," he said. David applied and was accepted to the first cohort, beginning his doctoral studies at Mizzou in fall 2019.
Lessons for coronavirus
Today, with the new coronavirus dominating the headlines, David believes the experience he acquired in Sierra Leone is useful today. Individuals and institutions have roles to play, he said.
Although COVID-19 is different from Ebola, David notes similarities from a public health perspective: "We know it can be transmitted person to person, we know its rate of transmission is pretty high, and we know it can be prevented."
Handwashing is the most important way to prevent the virus from spreading. "If you're washing your hands regularly, it's quite possible to prevent further exposure to coronavirus," David said.
In Sierra Leone, adding handwashing and hand sanitizing stations in strategic locations, such as building entrances, made it easier for people to wash their hands regularly. "It also creates a general sense of awareness that this something everyone is taking seriously," David said.
Public health awareness is critical to controlling epidemics, David said. "We've seen the benefits of health education. When people have adequate knowledge, they are more likely to take appropriate actions."
Featured in this post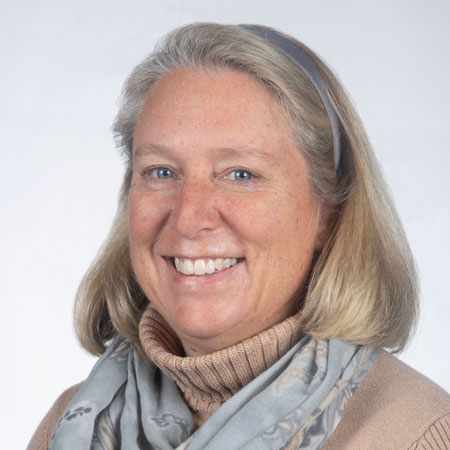 Assistant Teaching Professor