News & Announcements
Mizzou Made 2023: Molly Madeline Cash Tennant, MSW
---
May 12, 2023
With commencement coming up on May 13, we're taking this opportunity to highlight some of the incredible students who make the School of Health Professions such a great place to learn, serve and discover.
For our final entry in this series, we're getting to know Molly Madeline Cash Tennant, a Kansas City native who is completing her Master of Social Work degree.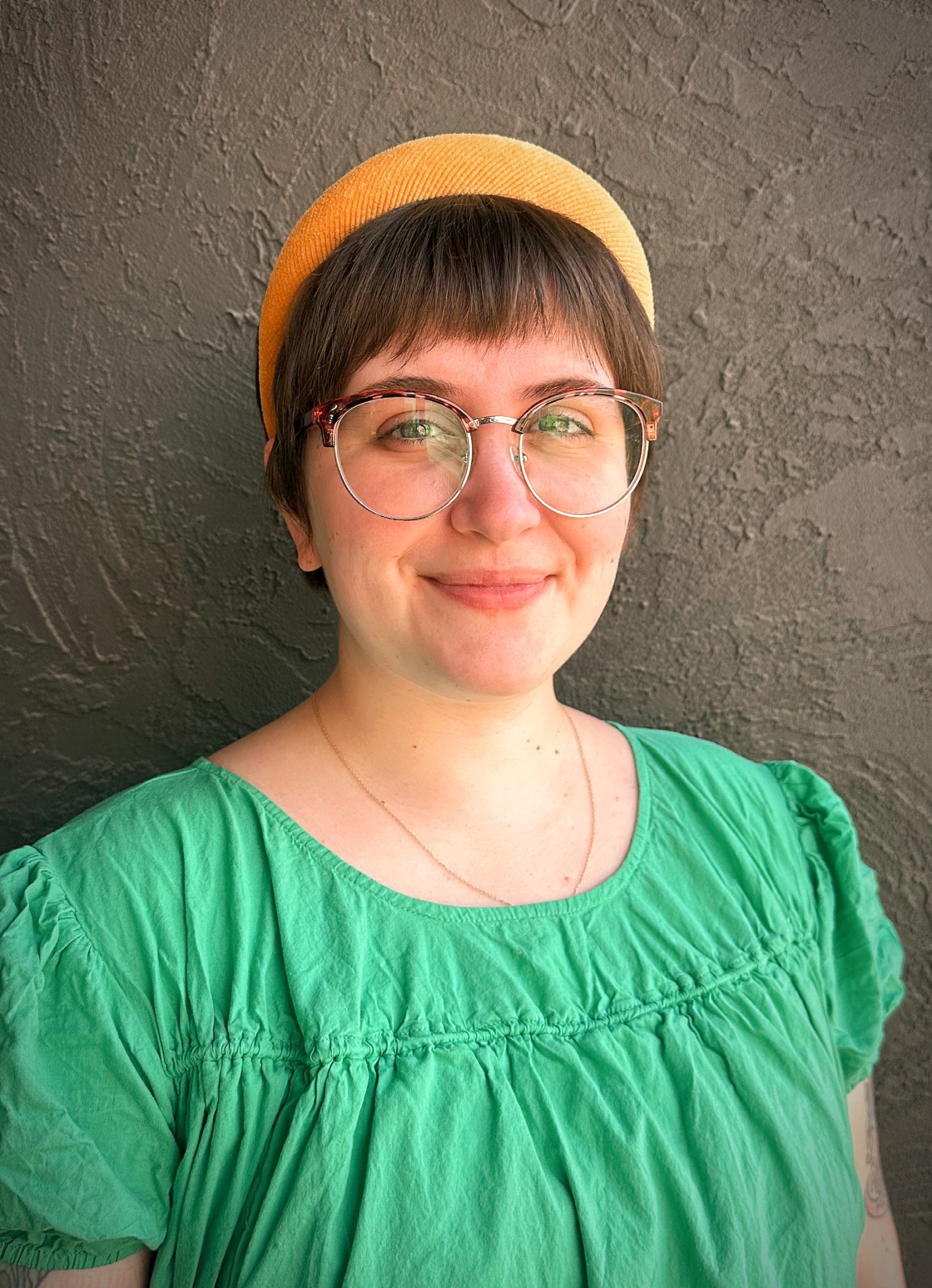 Molly Madeline Cash Tennant
Major: Social Work
Hometown: Kansas City, MO
Favorite Quote:
"Your profession is not what brings home your weekly paycheck, your profession is what you're put here on earth to do, with such passion and such intensity that it becomes spiritual in calling."

Vincent Van Gogh
What does graduating from the Mizzou School of Health Professions mean to you?
I completed my Bachelor of Social Work from the School of Health Professions in 2021. When it was time to figure out where I wanted to go to graduate school, it was an easy choice. I have been lucky enough to receive my education from folks who are not only wonderful professors but also people I extremely admire and look up to. I will always look back on my time in Clark Hall fondly!
What was your favorite class within your degree track?
My favorite course I took in my graduate degree was Trauma Informed Practice & Intervention with Rachel Bailey-Wood. Trauma-informed care is something I have been passionate about since my undergrad program, and it's a practice I truly feel should be adopted in all areas of helping professions.
This course focused on implementing clinical techniques while working with survivors of trauma. We studied the ins and outs of prolonged exposure, TF-CBT, and EMDR. This was such an important course, and I am happy to say there are many things I took away from this experience that I implement into my daily practice as a social worker today.
What activities have you been involved in along the way?
My favorite activity/experience I had in my MSW program was being a student clinician at the Integrated Behavioral Health Clinic. Through this course, I had the opportunity to gain real-life experience as a social worker in a clinical setting with a small caseload of my own.
Preparing for and meeting with my clients on a weekly basis was such a rewarding experience as a student — as was receiving weekly feedback and supervision from the clinic director, Danielle Easter. I really believe every MSW program should implement something like this and I highly, highly suggest participating in the IBHC to incoming students!
Who helped you during your college journey?
Dr. Ashley Givens, Dr. Christine Woods, Danielle Easter, Rachel Bailey-Wood, Dr. Kelli Canada … just a few of the wonderful professors that helped me along the way!
I am thankful to have wonderful friends and family who have supported me throughout my (very long!) education journey.
Lastly, without the sacrifice and constant encouragement from my extremely selfless and supportive husband, I would not be where I am today. I am forever grateful for his partnership and loving push to pursue my passions.
What memories stand out from your time at Mizzou?
Living in Columbia and spending time on campus will always be so special to me. I found support and connection with like-minded people that I had never known before attending Mizzou. It is with a smile on my face that I look back on excruciatingly chilly walks through freezing temperatures across campus with my social work cohort.
What are your plans after graduation?
Upon completion of my MSW practicum, I have been hired as a social worker at a psychiatric hospital in Kansas City, MO. I feel so lucky to be staying on as an employee at my practicum placement. I fell in love with the forensic mental health field as an undergraduate student, and I could not be happier to be where I am today.
What advice do you have for current and future students?
Take advantage of the resources available to you! The writing center saved me on several occasions.
Lean on your classmates and professors. If you have a question, it is likely someone else does, too. Even though it may seem like it at times, you are not in this alone. There are so many people experiencing the same things as you, and you can find beautiful connections through that.
Anything else you would like to share?
I could not recommend the School of Social Work enough to anyone wanting to enter the social work field. I am graduating as a professional, and I feel fully prepared for the field I have spent all this time studying. Lean in, do the work, and it really does pay off. M-I-Z!
Featured in this post