News & Announcements
Occupational therapy alum has a heart for community service
---
Nov. 10, 2023
Story by Gracie Hedenberg
Identifying a need, developing a plan and addressing the issue in your community — these are skills Gabby Scheuler learned at the University of Missouri and uses daily in her pediatric occupational therapy practice.
Since graduating from Mizzou with a master's degree in occupational therapy in 2017, Scheuler has become an entrepreneur in Lee's Summit, Missouri. Her business, Therapeutic Playhouse, works on social and emotional regulation, academic needs and confidence for kids with needs that make it harder for them to regulate emotionally and socially — including children with autism.
"Every program I've created at the Therapeutic Playhouse has been based on finding a need in the community and creating something for that," Scheuler said.
Scheuler credits her college experiences for developing the skills she uses to address these issues within her community.
"Mizzou gave me the confidence to go out on my own, in a different city, and create opportunities for kids and families," she said.
Identifying and addressing needs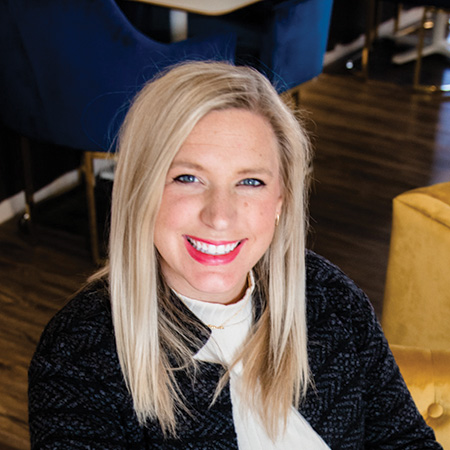 Scheuler started identifying community needs as a high schooler when she learned families at her pool needed specialized swim lessons for their children with autism. She developed close relationships with the families of the children she instructed; the mom of one of her students taught special education, which inspired her to pursue pediatric OT.
She wanted to create a similar program once she got to Mizzou, so she shadowed other swimming programs for kids with increased sensory needs and applied those lessons within the community outreach portion of her master's degree in occupational therapy. Alongside OT professors and peers, she created the Swimming and Water Instruction Modifications (S.W.I.M) program for children with autism or similar conditions.
"It all comes back to the S.W.I.M program," she said. "Mizzou helped me be able to analyze the need, listen to people and create things for them."
The programs offered by the Therapeutic Playhouse cover an array of age ranges and needs. Scheuler began with a preschool to prepare students for the social, emotional and academic needs of school in addition to a community- and relationship-building girls group for tweens. Since then, she's expanded her offerings to other needs and niches across age groups.
"We're helping these kids feel comfortable in their own skin and be confident so they can be successful," she said. "There's a lot more I hope to do in the future with nonprofit offerings, virtual opportunities for kids and services. It's also always been a bucket-list thing for me to get back into teaching swim lessons."
Building a support system
The Therapeutic Playhouse focuses on individual care, building a community and forming support networks. While therapists have a team of doctors, nutritionists and other professionals to help with client care, they also have personal networks to encourage their growth and support their dreams.
As she has built her community in Lee's Summit, Scheuler works with other professionals who share the titles of "entrepreneur" and "mom," forming a network of professionals identifying and addressing needs within their community. Just two hours east, she has a team of people on her side at Mizzou.
"It takes a village of really great past — and present — mentors to help me feel comfortable and excited to put myself out there with my business. I'm super thankful, and I wouldn't be where I am today without Mizzou."