SWIM: Swimming and Water Instruction Modified for Autism Spectrum Disorder
The S.W.I.M. program is an adapted swimming program designed to improve swim skills and reduce the risk of drowning for children with autism or similar conditions. According to the American Red Cross, drowning is the leading cause of accidental death for young children and children with autism are 160 times more likely to drown. Developed and managed by OT students and faculty, the program program offers lessons during the spring, fall and summer semesters at MizzouRec and utilizes best practices for supporting children and youth with autism. To learn more about volunteering or having a child participate in the S.W.I.M. program contact the OT Office at 573-884-6365 or TigerOT@missouri.edu. Training for programs such as community recreation facilities is also available.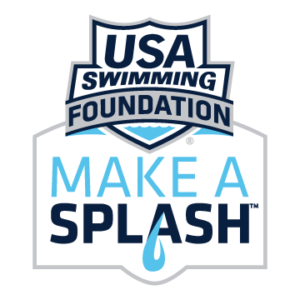 The University of Missouri Occupational Therapy Department's SWIM program is now an official USA Swimming Foundation Make a Splash Local Partner!
The USA Swimming Foundation's Make a Splash initiative is a national child-focused water safety campaign, which aims to provide the opportunity for every child in America to learn to swim. Through Make a Splash, the USA Swimming Foundation partners with learn-to-swim providers and water safety advocates across the country to provide swimming lessons and educate children and their families on the importance of learning how to swim. The USA Swimming Foundation has invested millions of dollars to provide grants to qualified Local Partner learn-to-swim programs, to spread national awareness, and to bring together strategic partners to end drowning. To date, more than 6 million children have received the lifesaving gift of swim lessons through the USA Swimming Foundation Make a Splash Local Partner network, comprised of more than 850 qualified lesson providers across the nation. To learn more, visit www.usaswimmingfoundation.org.
For information about how to give to SWIM see our giving page.