Fieldwork is an integral part of the University of Missouri OT and OTA curricula. Fieldwork experiences are collaboratively designed by clinical faculty, Fieldwork Educators, and the Academic Fieldwork Coordinator. Fieldwork experiences occur throughout the program, in coordination with related didactic courses. All University of Missouri OTA and OTD students complete Level I and Level II Fieldwork placements and Doctoral Capstone Experiences in a variety of settings. We currently have more than 300 active Fieldwork sites across the country. Students are allowed to propose new Fieldwork sites if the new sites add to the diversity of both geographic availability and the variety of practice settings available.
Fieldwork contacts
William E. Janes, MSCI, OTD, OTR/L
Academic Fieldwork Coordinator, OTD and OTA Programs
Assistant Research Professor
573-882-4183
janesw@health.missouri.edu
802 Clark Hall
---
---
---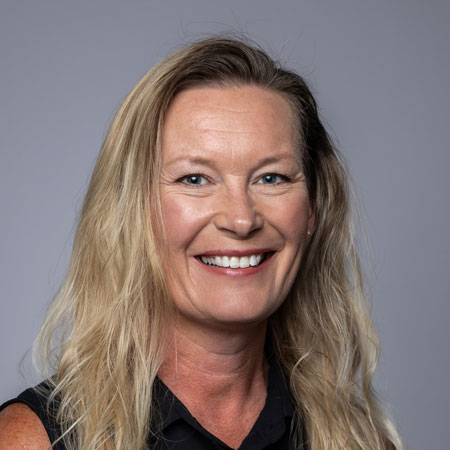 Gina Pifer, EdD, OTR/L, BCPR
Doctoral Capstone Coordinator
Assistant Clinical Professor
(573) 884-7848
pifergl@health.missouri.edu
811B Clark Hall
---
Current students
OTD Fieldwork Requirements
Two Level I Rotations
Two Level II Rotations
One Doctoral Capstone Experience
OTA Fieldwork Requirements
Four Level I Rotations
Two Level II Rotations
---
Current fieldwork educators
---
Prospective fieldwork and capstone sites
We are always on the lookout for Fieldwork sites that expand the options available to our students. We welcome new sites that fit our mission of improving the health and well-being of society by assisting people to optimize their participation in everyday life occupations. Preference will be given to sites that expand the clinical and geographic diversity of our Fieldwork offerings.
If your facility is interested in becoming a Fieldwork site, please click the relevant link(s) below to apply. To expedite the process, please consider completing a Fieldwork Data Form and reviewing our standard Affiliation Agreement. (We are happy to consider site-provided affiliation agreements, but using our form is the surest route to a quick approval.)
NEW OT or OTA FIELDWORK SITE SIGN UP
Use the following sign-up codes to apply:
OTA Sites: NEWOTAFW
OT Sites: NEW OTFW
Doctoral Capstone Sites: NEWOTDCAPSTONE