News & Announcements
School of Social Work seeks assistant or associate clinical professor
---
Feb. 18, 2022
Feb. 18, 2022
The School of Social Work (SSW) in the MU School of Health Professions and University of Missouri Health Care (MUHC) have partnered to meet the growing need for medical social workers. Thus, the SSW is seeking applications from persons interested in the Assistant/Associate Clinical Professor position, which is a 12-month, 1.0 FTE Ranked, Non-Tenure Track appointment.
We seek a professional MSW level social worker to participate in the development of medical social work curriculum, provide case management services at MUHC, teach courses germane to medical social work practice, and supervise MSW level students in practice placements in MUHC settings. The position will be a full-time faculty member in the School of Social Work but will also split duties with MUHC. Specifically, 0.5/1.0 FTE will be dedicated to teaching classes in medical social work and related/other courses as needed in the SSW and the remaining 0.5/1.0 FTE will be spent in MUHC settings carrying a small caseload of in and outpatient case management as well as supervising SSW student practicum placements for masters level students in MUHC.
Qualifications
Qualified candidates should possess at a minimum a Master of Social Work (MSW), be licensed in the state of Missouri, and possess experience working in medical care settings.
Applicants will be evaluated on:
years of post-Master Social Work experience overall
years of post-Master Social Work experience in medical settings
 ability to develop and teach MSW practice courses (in-person and online), including medical social work practice and graduate field practicum courses
strong written and verbal skills
knowledge of case management and social services in Mid-Missouri
experience supervising MSW level students in practicums preferred
Application Materials
Applications should be submitted online at hrs.missouri.edu/find-a-job/academic (search for Job Opening 40487). Along with the online application please include a current resume or curriculum vitae (CV) as well as a letter detailing your interest in the position.
Application Deadline
Review of applications will begin immediately and continue until the position is filled. For additional information, interested applicants are welcome to contact the Director of the MU-SSW and Committee Search Chair, Dr. Aaron Thompson at thompsonaa@missouri.edu.
About the School of Social Work
The mission of the MU School of Social Work is to promote leadership for social and economic justice by preparing students for professional excellence and leadership in practice, research, and policy. MU School of Social Work has 21 faculty (52% tenure/tenure track and 48% non-tenure track) and two full-time staff. The School offers degrees at the BSW, MSW, and PhD levels, and has an MSW/MPH dual degree program and an MSW/PhD joint program of study as well as a minor in Justice Studies. Presently, the school has about 450 students (Pre-majors, BSWs, MSWs, and PhDs). As a school, we are committed to a diverse educational environment and promote social work practice that enhances resources, enables access to services, promotes advocacy, and engenders change. The School was recently ranked in the top ten nationally of comparable research-intensive schools of social work in Academic Analytics, a tool comparing scholarly work, citations, federal grant funding, and national awards. Visit our website at http://ssw.missouri.edu/ for more information and to learn about our faculty's research and teaching.
About the University of Missouri
MU is a member of the Association of American Universities, a state land grant institution, and a Carnegie Foundation designated Doctoral/Research University. Our 33,000 on-campus students arrive from every state and 120 countries.
About the School of Health Professions
The MU School of Health Professions (SHP) is the University of Missouri system's only school of health professions and the state's only public health program located on a health sciences campus. Its mission is to improve the health and well-being of others. Every day, SHP faculty, staff, and students work towards changing lives through the integration of teaching, service and discovery. https://healthsciences.missouri.edu/about/
With programs in rehabilitation, diagnostic and imaging sciences, public health. and social work, graduates of the School of Health Professions fill critical roles in health care. The school is comprised of eight departments and 13 disciplines, each with their own specialized accreditation processes. The school also hosts a satellite program of the University of Missouri-Kansas City College of Pharmacy.
Health professions account for more than 60 percent of the total U.S. health care workforce. Jobs in health professions are projected to grow at least through 2026, according to the Bureau of Labor Statistics. The school is an important member of the University of Missouri Health System. Other members include the Sinclair School of Nursing, the School of Medicine, University Hospitals and Clinics and University Physicians.
Salary
Salary will be commensurate with qualifications and experience.
Benefit Eligibility
This position is eligible for University benefits.  The University offers a comprehensive benefits package, including medical, dental and vision plans, retirement, and educational fee discounts.  For additional information on University benefits, please visit the Faculty & Staff Benefits website at http://www.umsystem.edu/totalrewards/benefits
Diversity Commitment
The University of Missouri is fully committed to achieving  the goal of a diverse and inclusive academic community of faculty, staff and students. We seek individuals who are committed to this goal and our core campus values of respect, responsibility, discovery and excellence.
Equal Employment Opportunity
Equal Opportunity is and shall be provided for all employees and applicants for employment on the basis of their demonstrated ability and competence without unlawful discrimination on the basis of their race, color, national origin, ancestry, religion, sex, pregnancy, sexual orientation, gender identity, gender expression, age, disability, protected veteran status, or any other status protected by applicable state or federal law. This policy shall not be interpreted in such a manner as to violate the legal rights of religious organizations or the recruiting rights of military organizations associated with the Armed Forces or the Department of Homeland Security of the United States of America. For more information, call the Vice Chancellor of Human Resource Services/Affirmative Action officer at 573-882-4256.
To request ADA accommodations, please call the Disability Inclusion and ADA Compliance Manager at 573-884-7278.
EEO IS THE LAW
To read more about Equal Employment Opportunity (EEO) please use the following links:
About Columbia, Missouri
Columbia, Mo., is known as an ideal college town, combining small-town comforts, community spirit and low cost of living with big-city culture, activities and resources.  Home to nationally renowned public schools and other colleges and educational centers, Columbia is packed with restaurants and entertainment venues and hosts more than a dozen annual cultural festivals.
Vaccination Statement
After careful consideration of COVID-19 virus trends and the overwhelming evidence of COVID-19 vaccine safety and effectiveness, the School of Medicine, along with MU Health Care, the Sinclair School of Nursing and the School of Health Professions, recently announced the decision to require COVID-19 vaccinations by Oct. 1, 2021, for all employees, unless granted a medical or religious exemption.
All new hires will be required to submit proof of vaccination prior to your start date. If you would like to request a medical or religious exemption, you must do so upon acceptance of employment so our team has time to review prior to your scheduled start date. You will not be allowed to begin work until you have submitted proof of vaccination or received an approved medical or religious exemption.
Thank you for helping us to create the safest environment possible for our colleagues, students and our patients by protecting yourself and others through COVID-19 vaccination.
Featured in this post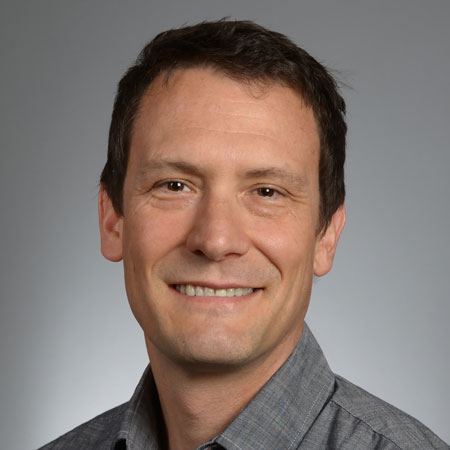 Director and Professor, School of Social Work