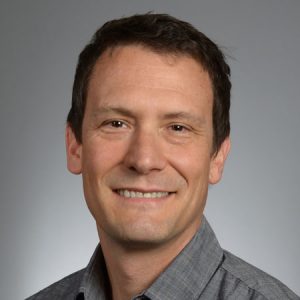 PhD, MSW
Director and Professor, School of Social Work
Associate Director, Missouri Prevention Science Institute
Education
PhD, University of North Carolina, 2012
MSW, Southern Illinois University, 2001
BS, Southern Illinois University, 1996
Research interests
School and Community Service Agency Collaborations; School-Based Interventions for Children with Social, Emotional, and Behavioral Health Concerns; Building Self-Determination for Students with Educational Disabilities; Site-Based Information Systems to Inform Tiered Response Models.
Teaching interests
Evaluation Research to Inform Clinical Practice; Human Behavior and the Social Environment; Adolescent Antisocial and Aggressive Behavior.
Awards
2017 Friend of School Social Work Award from the School Social Work Association of Missouri
2016 Society for Social Work and Research Deborah K. Padgett Early Career Achievement Award
2015 Distinguished Faculty Service Award from the College of Human Environmental Sciences
Research and scholarly activity
School-based Tiered Prevention and Interventions for Mental Health in Central Missouri
Dr. Thompson's work and research is primarily focused on collaborations with schools and community service agencies to determine the best ways to help school-aged children with social, emotional, and behavioral health concerns. It is a complex issue involving the child, the family, school personnel, school systems, and community services. There are various levels of intervention depending on the needs of the child and of the family, as well as various prevention strategies.
Dr. Thompson has collaborated with Drs. Wendy Reinke and Keith Herman through the Missouri Prevention Science Institute (MPSI), where Dr. Thompson is the Associate Director. Through MPSI, they have developed multiple projects to alleviate the societal burden of youth mental health concerns. First among these efforts is the Boone County Schools Mental Health Coalition—a coordinated, multidisciplinary, and collaborative initiative across 52 school buildings in Boone County, MO to address the mental and behavioral health of 23,000 K-12 students. A second project is a Department of Education funded study to evaluate a selective intervention program for 5th grade students who exhibit disruptive and challenging classroom behaviors. The program is called the Self-management Training And Regulation Strategy (STARS) and was designed by Dr. Thompson. Next, Dr. Thompson is the project leader for the Family Access Center for Excellence (FACE) of Boone County—a community center providing, free of charge to any Boone County family, a child-focused and family systems oriented assessment and case management support service. Dr. Thompson also contributes to projects funded by the National Institutes of Justice and the US Department of Education to train principals in effective data-based decision making models and positive leadership and student discipline practices.
Dr. Thompson's ongoing work is not only interdisciplinary and collaborative with faculty and professionals in education, psychology, and counseling, but it also engages an array of community agencies and schools to improve the coordination and impact of services for school-aged children and their families.
In the news