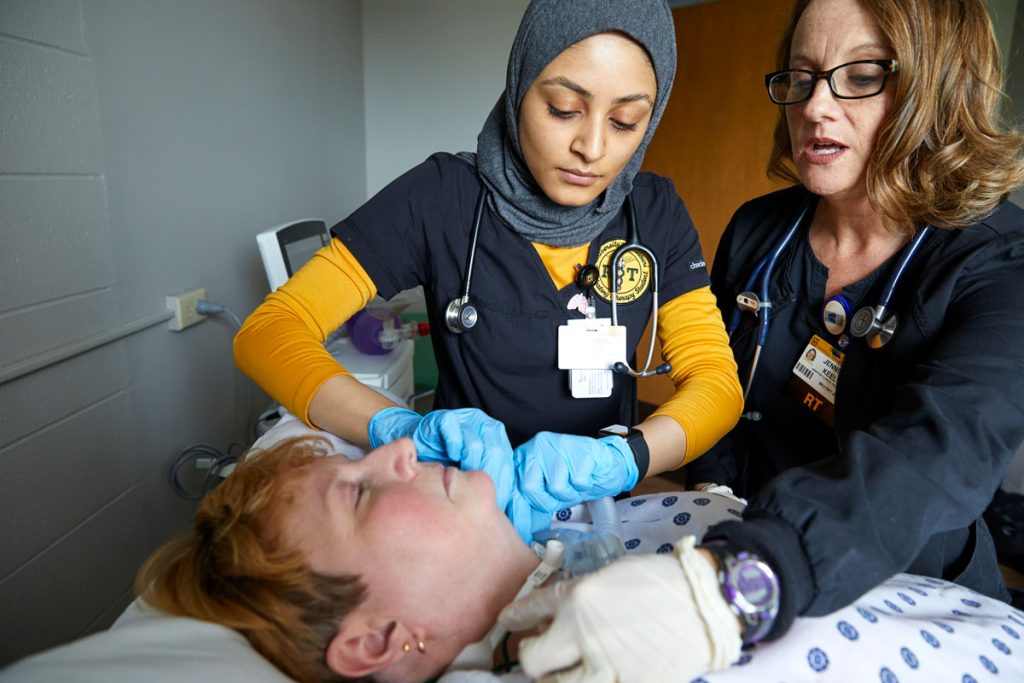 About Mizzou Respiratory Therapy
The University of Missouri Respiratory Therapy Program was established in 1967. The program is credited to be among the country's first baccalaureate degree programs in Respiratory Therapy.
The Mizzou Respiratory Therapy program prepares graduates for the Advanced Practitioner level, Registered Respiratory Therapist (RRT). Students graduate with a Bachelor of Health Science in Clinical and Diagnostic Sciences with an emphasis in Respiratory Therapy.
The program offers a multitude of clinical, administrative, educational and research opportunities. The curriculum was designed not only to expose students to traditional respiratory care as it is applied in the hospital setting, but to include other opportunities in sleep medicine, air transport, pulmonary rehabilitation, asthma education, smoking cessation, service learning and research.
Mission
The mission of the Mizzou Respiratory Therapy program is to coordinate superior classroom, laboratory, and clinical experiences to prepare advanced Respiratory Care Practitioners, develop learners who will effectively engage in professional leadership roles, and provide an environment where research and service are expectations.
Outcomes
Our graduates have a 100% job placement rate after graduation. MU respiratory therapy graduates are employed in Missouri and throughout the country in positions of advanced clinicians, department managers, medical equipment industry leaders, clinical and academic educators, community educators, consulting, and in public health.
Excellence in education
Mizzou's RT Program is one of only three programs in the country to have received the CoARC Distinguished RRT Credentialing Success Award every year since the awards inception.