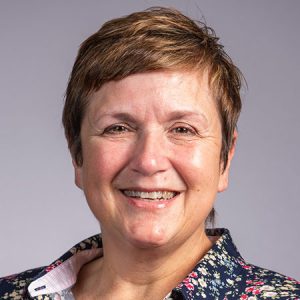 PhD, MA, MSW
Associate Director of Academic Affairs and Associate Teaching Professor
Education
PhD, Ohio State University, 2002
MSW, Ohio State University, 1996
MA, Vermont College of Norwich University, 1986
BA, Capital University, 1985
Practice interests
Mental Health & Addiction Treatment with Youth and their Families; Community Organization with Sexual Minority Youth.
Research interests
Youth Development and Community Betterment; Strengths Based Community Organization; Effective Helping Strategies for Sexual Minority Youth; Graduate Level Social Work Student Engagement in Educational Culture, Sense of Belonging, and Wellness.
Teaching interests
Mental Health Policy; Mental Health Practice; Helping Strategies with Children & Adolescents; Majority/Minority Relations.
In the news