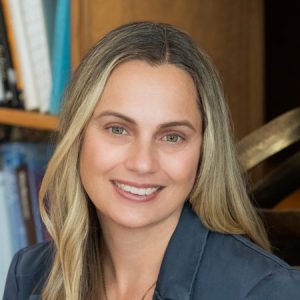 DrPH, MPH
Professor
Research at a glance
Research Topics
Research Summary
Dr. Teti's research aims to improve the lives of people with HIV and other stigmatized illnesses by integrating their input into policies and programs to serve them.
Biography
Dr. Michelle Teti is the associate dean of the Honors College, a professor in the Department of Public Health, and a program affiliate in the Black Studies Program.
Dr. Michelle Teti's educational accomplishments include a Master of Public Health (MPH) and a Doctorate in Community Health and Prevention (DrPH) from Drexel University in Philadelphia. She has also completed Visiting Professorships at the Center for AIDS Prevention at the University of California, San Francisco, in 2010-12 and 2015.
Dr. Teti has more than 20 years of experience conducting HIV and sexual health research with people living with and at risk for HIV. The premise of her work is that sick and disenfranchised people matter and know best what is needed to solve their complex health problems. She focuses on inquiries of how health disparities and social-structural vulnerabilities (poverty, racism, stigma, homophobia, sexism, etc.) affect individuals' sexual and overall health decisions. She is a Fulbright award winner (South Africa) and has been a lead and collaborating investigator on multiple HIV research projects and projects with vulnerable populations affected by health disparities, funded by the National Institutes of Health, The Centers for Disease Control and Prevention, The Department of Defense, The Health Forward Foundation, and the Boone County Health Department, among others. She is also the North America editor for the International Journal of Qualitative Methods.
She is an expert in participatory research and in using qualitative and visual patient-driven methods to allow the experiences of people with HIV and other stigmatized illness to inform innovative public health questions and solutions. Her goal is to honor the PUBLIC in public health and for the products of her research to shape the development of effective, patient-centered, health programs and policies that lessen the burden of health disparities among vulnerable communities. Dr. Teti's work has been disseminated in over 100 peer-reviewed publications and numerous national and international conferences.
In the news