Emphasis areas
Health Science majors choose from one of four emphasis areas that will help further define your education. These tracks can help narrow your focus and can prepare you more intently for career and educational opportunities related to health care.
(Missouri Online students complete the BHS without an emphasis area.)
Health and wellness emphasis
The health and wellness emphasis is appropriate for students who wish to pursue occupational therapy, certified health education specialist certification, health promotion, wellness programming, non-profit work, applied behavior analysis, or accelerated nursing.

Additional course requirements: one biology, nutritional science, anatomy or physiology course, public speaking, a course in cultural competency, 2000-level psychology course, 2000-level sociology course, and health promotion and planning.
Leadership and policy emphasis
The leadership and policy emphasis is intended for students who are interested in pursuing non-clinical pathways after graduation through graduate programs in health administration, law or working in areas such as health informatics, sales, program coordination, and support areas in health care.

Additional course requirements: biology, anatomy or nutritional science, as well as medical terminology, public speaking, philosophy, business software coursework, and health science coursework such as health promotion and planning, culture and health literacy, and health care management.
Pre-professional emphasis
The pre-professional emphasis prepares students to apply for graduate and professional programs in medicine, dentistry, pharmacy, physician assistant studies, optometry and related areas.

Additional course requirements: general and organic chemistry, genetics, human development, abnormal psychology, and medical ethics.
Rehabilitation science emphasis
The rehabilitation science emphasis primarily includes students who intend to pursue physical therapy, chiropractic, athletic training, orthotics/prosthetics, and similar graduate degrees.

Additional course requirements: chemistry, physics, anatomy, physiology, human development, and abnormal psychology.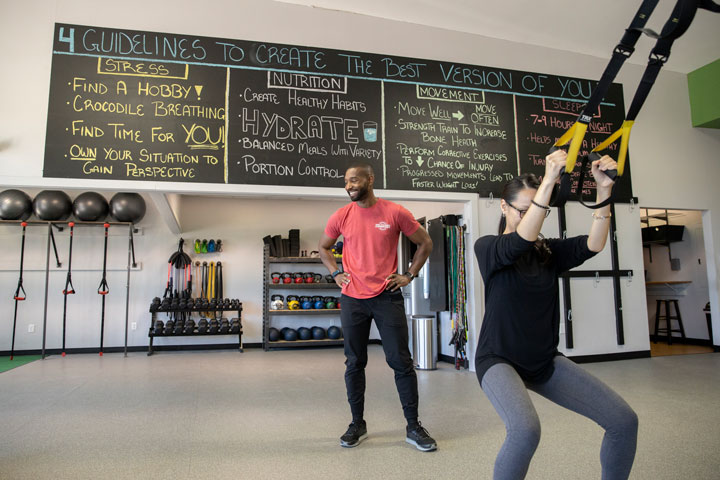 Careers in health care
Health care employment is growing at a much faster rate than the average for all occupations. The U.S. Bureau of Labor Statistics projects about 2.6 million new jobs in health care by 2030.
Students working toward a BHS in Health Science usually go one of two ways professionally: clinical or non-clinical. If you would like to work directly with patients and prepare for a terminal professional degree or for graduate studies in clinical health care, a Health Science degree can provide an excellent foundation. Examples of clinical career paths include physical therapy, occupational therapy and physician assistant.
Roughly 40-50% of our students who earn the BHS in Health Science degree will choose a non-clinical career path post-graduation. Non-clinical positions that recent graduates have obtained include healthcare IT consultant (@ Cerner), sales representative, recruiter, patient service representative, patient care technician, account manager, business development representative, and research coordinator/assistant.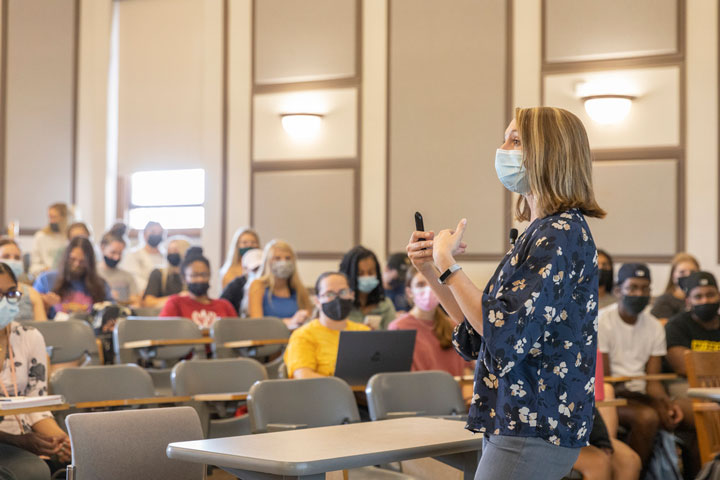 Course work
As a health science major, you will learn about the world of health care with core courses in health policy, clinical ethics, leadership, public health and research. Get an overview of required courses and a sample semester-by-semester plan.
Internships
All health science graduates will have successfully completed an internship. The internship course is designed to provide you with the opportunity to develop important professional skills in a health professions field related to your interests. Past students have interned at Boone County Public Health & Human Services, Health Literacy Missouri, Cedar Creek Therapeutic Riding Center and more.
Advising
Academic advisors are located in the Health Sciences Student Services Office. Current Mizzou students can schedule an appointment with their adviser through MU Connect.
Advising worksheet
Students may use the Health Science advising worksheet as a guide, but they should also meet with their advisor to ensure they are on track to graduate.
Become a health science major
You can declare Health Science as your major at any point during your career at MU without a separate application.
Learn where you live
Are you new to MU? Consider participating in a Freshman Interest Group or Learning Community through Residential Life! This is a great way to connect with Health Sciences students and faculty.
Admission and application
Are you ready to become a Tiger? Don't wait any longer.
Cost and financial aid
Learn more about tuition costs, scholarship opportunities and financial aid at Mizzou.