News & Announcements
MU OT adds new Occupational Therapy Assistant Program
---
July 13, 2020
Mizzou is the first public institution in the nation to offer an OTA baccalaureate degree
July 13, 2020
The MU Department of Occupational Therapy is proud to announce a new program — a Bachelor of Health Science with an Occupational Therapy Assistant (OTA) emphasis.
The first class of students will start in the fall semester of 2021, and applications are open starting Aug. 1.
What's the difference between OTs and OTAs?
Occupational therapy assistants (OTAs) play a key role in providing occupational therapy services in every area of practice. But unlike licensed occupational therapists (OTs), they do not need a graduate-level degree.
Many OTA programs are administered at the community college level, but this will allow students interested in pursuing this career to attend a four-year university.
"OTAs support occupational therapists and clients by providing services as indicated on the treatment plans developed by the occupational therapists," said Occupational Therapy Department Chair Tim Wolf, OTD, PhD, OTR/L, FAOTA. "They also provide feedback to the OTs, the clients, and the healthcare team about progress made in treatment. They work across the lifespan from birth to death in all health care settings, school settings, the home, and community."
Stephanie Allen will help lead the way
Heading up the program will be OT assistant clinical professor Stephanie Allen (left), MOT, OTR/L. Allen is a Mizzou OT alumna whose expertise is in neurorehabilitation. Previously, she served as the interim program director (among other roles) for the Missouri Health Professions Consortium OTA Program.
"Stephanie Allen brings a wealth of knowledge from her practice as an OT and also as an educator in an OTA program to our department," Wolf said.
Allen loves teaching, and is excited about the opportunities this new program will provide students who are interested in learning more about occupational therapy.
"I love to share my excitement and passion for OT, but mostly I love to see the students get excited about OT and how much occupational therapy can help their future clients to achieve their best life," Allen said. "It's so rewarding to see the students create and develop treatments that are life-changing for their clients."
Who is this OTA program for?
Students interested in a career as an OTA.
"This four-year degree will help get them into the workforce quickly and having a bachelor's degree will position them well for future advancement," says Wolf.
Students interested in OT, but want to get experience as an OTA first.
Any health professions student who will be pursuing graduate education.
This degree will allow those students to get a health care credential/license along the way in addition to their bachelor's degree.
"We are excited to be at the forefront of this new era in OTA education and proud to be offering this unique opportunity at the University of Missouri," Wolf says.
Featured in this post
Associate Dean for Research, Occupational Therapy Department Chair and Professor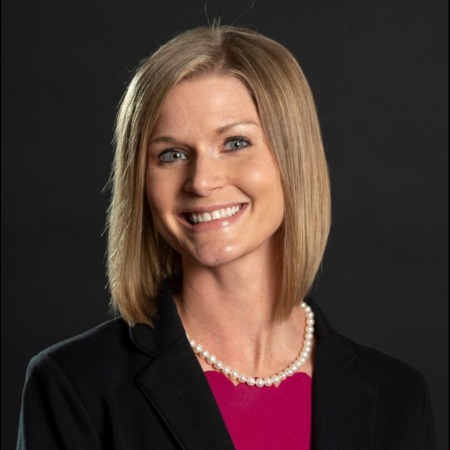 OTA Program Director and Assistant Teaching Professor