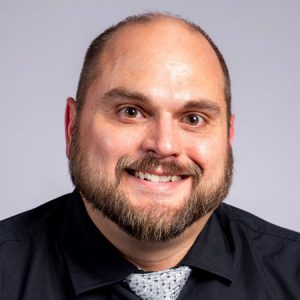 PhD, OTD, OTR/L, FAOTA
Associate Dean for Research, Occupational Therapy Department Chair and Professor
Research at a glance
Research Topics
Research Summary
Dr. Wolf's research focuses on intervention to improve the lives of individuals who experience a neurological injury, such as stroke or cancer-related cognitive impairment.
Educational background
Bachelor of Science, Health Science, Pre Occupational Therapy, Truman State University
Master of Science, Clinical Investigation, Washington University in St. Louis
Occupational Therapy Doctorate (OTD), Washington University in St. Louis
Philosophy Doctorate (PhD), Rehabilitation and Participation Science, Washington University in St. Louis
Classes taught
OC_THR 5150 Concepts of Neuroscience
OC_THR 5230 Application of Evidence Based Practice
OC_THR 5330 Functional Cognition
OC_THR 8090/8095 Research Project (Mentor)
Additional certifications
Cognitive Orientation to daily Occupational Performance (CO-OP)
Certified Trainer: Cognitive Orientation to Daily Occupational Performance (CO-OP)
Select publications
Publications and information regarding scholarly activity and service may be viewed in Dr. Timothy Wolf's curriculum vitae.
Books
Assessments
Dr. Wolf is the primary developer of a performance-based assessment of functional cognition called the Complex Task Performance Assessment (CTPA). The CTPA is in the public domain and can be downloaded.
In the news