The Office of Research assists College of Health Sciences faculty seeking internal and external project funding. We facilitate research within and across our departments as well as faculty participation in interdisciplinary research across the university community.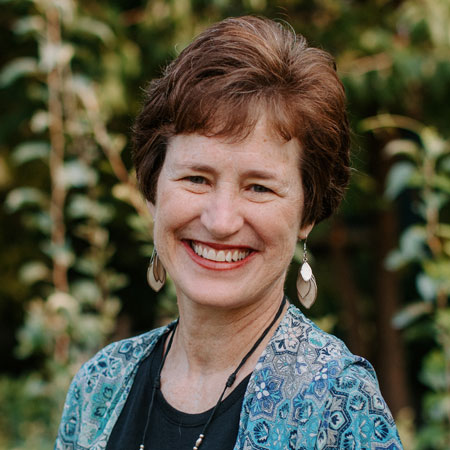 Research support
The Health Sciences Office of Research assists faculty in locating grant opportunities and preparing grant proposal submissions.
Please email the grants office as soon as possible about your plan to submit a proposal, including the solicitation/request for applications (RFA) link and the due date.
A member of the pre-award team will be assigned your proposal and contact you regarding proposal timeline and requirements. You may schedule a meeting with your team member to discuss proposal submission at any time. Be sure to schedule meetings for both grant writing and fiscal support.
The Office of Sponsored Programs requests that proposals are submitted 5 business days in advance of the sponsor due date. If a holiday occurs during this time, please add additional days.
The CHS Office of Research requires your proposal prior to the OSPA due date to allow time for editing, formatting, converting files to pdf and uploading files to the online application portal. This time varies depending on number of other submissions being submitted during the same time period and can be between 2 and 5 working days. Please contact your grant staff for internal deadlines.
Proposal development
We support proposal development by:
Meeting individually with faculty to learn about your research interests and to plan grant submissions
Finding funding sources that match your research ideas
Developing a proposal preparation timeline
Providing a checklist of grant components
Providing samples of successful proposals or lists of investigators who have been awarded similar grants in the past, when possible
Developing a budget and assisting you with the budget narrative
Complete all financial PeopleSoft records
Drafting or providing boilerplate for non-project narrative components (e.g., budget narrative, facilities)
Drafting letters of support
Review and editing of narrative, biosketches and all documents
Completing online application forms
Ensuring that all documents have been completed and formatted according to guidelines
Converting all documents to pdf format
Uploading pdfs to online submission portals
Managing the internal institutional approval process
Serving as liaisons with the Office of Sponsored Programs for proposal submission
Timing is everything. The more advance notice, the more support our office is able to provide.
Resources for faculty
Research funding
Finding funding opportunities

Funding for student and postdoctoral fellows – internal funding will pay for students or postdoctoral fellows. Other external sources include IES, NSF, NIH

NIH reporter tools – Enter just about anything to find NIH projects and funding information: text, PI names, project numbers, fiscal year, agency
Statistical services – contact Tim Wolf, associate dean, at wolftj@health.missouri.edu to arrange for statistical services.
Grant tools for faculty on Canvas – Generic facilities text for grant proposals
Research promotion

The Health Sciences Strategic Communication team works to promote faculty research and accomplishments through many channels, including the MU News Bureau. Use this form to share news and/or request website updates.

SHP Brown Bags – Seminar offered by the SHP Office of Research on topics such as research presentations, strategies for obtaining funding, MU and non-MU research resources, etc.
MU research support – The Division of Research, Innovation and Impact offers resources, support and training that enable professional development, large interdisciplinary project grant support, innovation technology development and implementation, and Core Facilities support.
Science Experts Network Curriculum Vitae (SciENcv) Sciencecv – Science Experts Network Curriculum Vitae (SciENcv) is a new electronic system that helps researchers assemble the professional information needed for participation in federally funded research. SciENcv gathers and compiles information on expertise, employment, education and professional accomplishments. Researchers can use SciENcv to create and maintain biosketches that are submitted with grant applications and annual reports. SciENcv allows researchers to describe and highlight their scientific contributions in their own words.
MU Institutional Review Board – The mission of the Institutional Review Board is to protect persons participating in research. The IRB maintains this focus through processes and training to assist faculty, students and staff to develop a successful project wherein the benefits outweigh the risks to participants. Thorough and recurring review of research studies is performed to ensure the integrity of human subject protection. We strive to advance research in the community that is fair and ethical according to applicable regulations.
Missouri Census Data Center – The Missouri Census Data Center (MCDC) is a cooperative program among state agencies in Missouri and the Bureau of the Census. Its purpose is to enhance awareness of and access to public data, especially Census Bureau products. The MCDC data archive, which includes many national collections as well as Missouri-specific data, is one of the premier sites in the country for accessing census and other public, machine-readable demographic and geographic data. Data may be accessed directly, via the public machine readable data archive, or by using one of the custom applications.
Missouri Map Room – All Things Missouri is a free, online platform designed to support decision-makers in accessing, analyzing, and visualizing data about their communities. Our goal is to provide up-to-date, quality data across sectors – business, nonprofits, governments, researchers, and Extension staff. Our data can help Missourians better understand community needs, allocate resources, and make more data-informed decisions. All Things Missouri was created by the Center for Applied Research and Engagement Systems (CARES) at the University of Missouri.