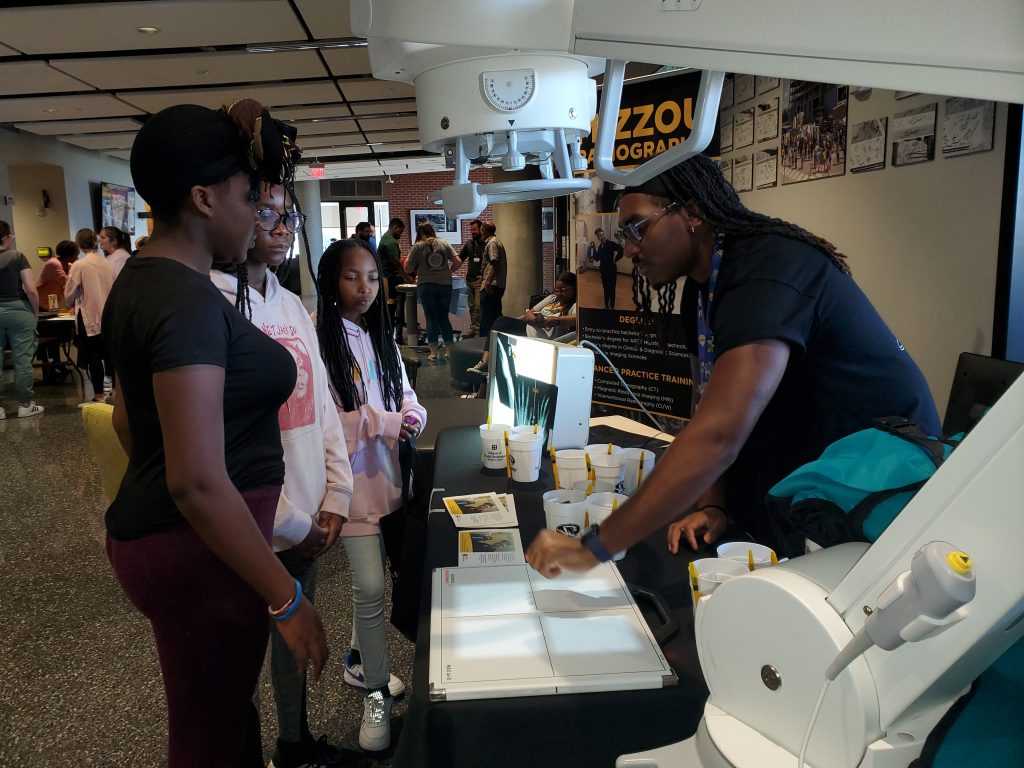 From the first day you arrive on campus to the day you walk across the stage to receive your diploma, the Health Professions Office of Student Access and Scholars Initiatives is here to support you in your individual college journey.
Check out some of the programs and initiatives available to you.
The Pre-PT Scholars Program is a pathway development program supporting Mizzou undergraduate students focused on improve access to a doctor of physical therapy (PT) program. Disparities based on access to resources, exposure, and knowledge necessary to prepare for admissions processes may limit a student's ability to successfully apply to PT school. Students who may benefit from wraparound services such as mentoring and professional development are encouraged to apply.
This program is designed to help promising students from underrepresented groups meet the academic, financial, and social demands of college education.
The Mizzou Youth Experience collaborates between the university and the larger community to give 7th and 8th graders a unique inside look at the college experience and the benefits of pursuing a college degree at Mizzou.
Throughout the academic year, the Center for Academic Success & Excellence collaborates with the School of Health Professions on an array of campus and community initiatives to provide experiences for our students. These collaborations are important to the success of our students, and we appreciate all the work they do to help our students succeed.
Mizzou MedPrep programs help individuals explore careers in health care and guide those interested in medical school through the application process. All applicants are welcome, though students who are underrepresented in medicine, come from socioeconomically disadvantaged backgrounds or rural areas, and/or those who are nontraditional students are particularly encouraged to participate in the program.
The PAWS program encourages and supports first generation, socioeconomically disadvantaged and underrepresented minority undergraduates at Mizzou as they pursue a career in medicine.