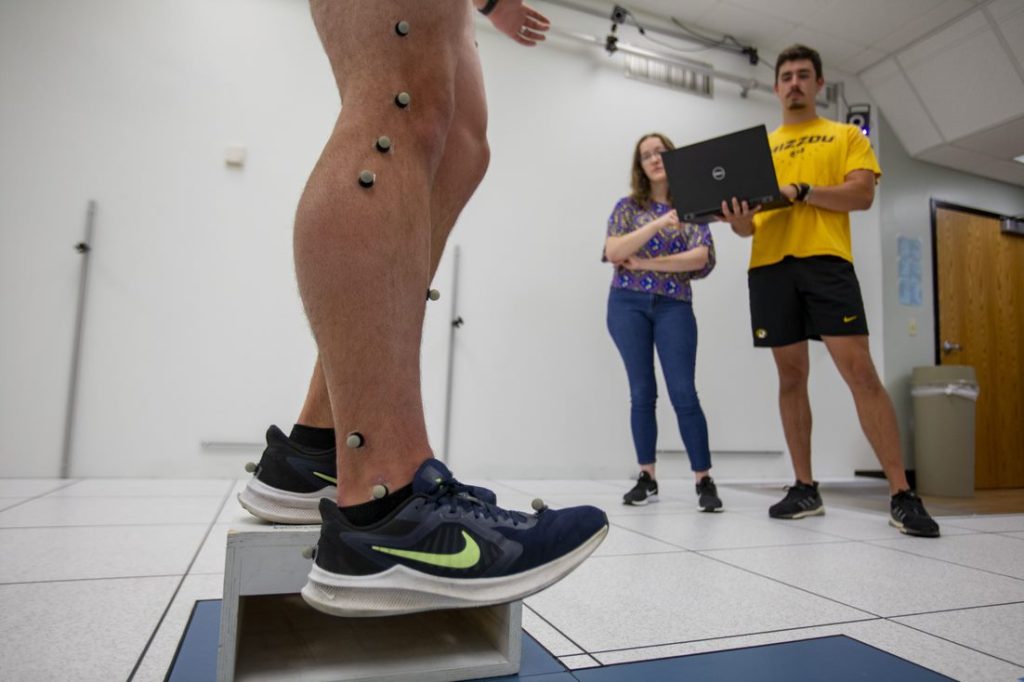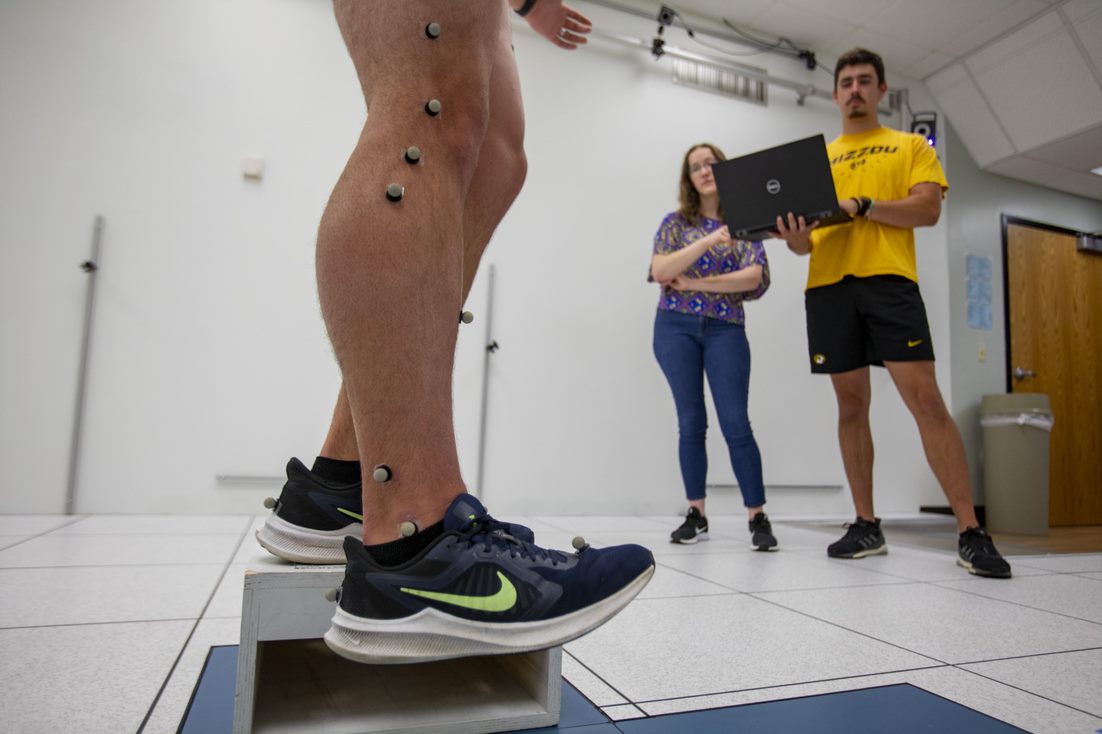 Department of Physical Therapy:
Excellence in Research
Supporting the mission of the College of Health Sciences to improve the health and quality of life for people across the lifespan, in every community, the Department of Physical Therapy is committed to enhancing outcomes through educational, biomedical, clinical and translational science research.
Uniquely positioned at the University of Missouri with interdisciplinary colleagues and partners at the state, national, and international level, faculty in the Department of Physical Therapy are consistently engaged in collaborative research across diverse, innovative projects to inform best practices in the classroom, clinic, and community.
Initiatives include but are not limited to the development of translational health care technologies to enhance prevention and management of common musculoskeletal and neurological conditions, design and delivery of community and rehabilitation-based programs to improve outcomes for individuals across the lifespan, and a commitment to the scholarship of teaching and learning to advance and promote best practices in education.
Faculty research
Drawing on a wide range of specialty areas, all Department of Physical Therapy faculty carry defined research agendas that aim to improve individuals' health and well-being in the community and beyond. To learn more from some of our faculty, including their current research and why they chose the University of Missouri to pursue excellence in the discovery, dissemination, preservation, and application of knowledge, please explore our faculty profiles below.
Student research
Guided by the Department of Physical Therapy's mission to prepare individuals who effectively translate evidence into practice and embrace the responsibility of serving the community, the department provides numerous opportunities for students to engage in innovative and transformative research projects. This includes the opportunity to share their findings on the state, national, and international stage. To gain the perspectives from several of our students, please explore our student profiles below.
Department of Physical Therapy research labs
Mizzou Motion Analysis Center (MAC)
The mission of the Mizzou MAC, an 850-square-foot state-of-the art research facility, is to combine the tools of engineering (computational analysis, instrumentation, measurement, and mechanical design) with the clinical expertise of rehabilitation science to address issues of musculoskeletal health.

Director: Dr. Trent Guess, PhD
Assistant Director: Dr. Jamie Hall, PT, DPT, PhD
Neuromuscular Research and Rehabilitation Laboratory (NRRL)
The NRRL is a 4,700-square-foot multi-purpose research and rehabilitation facility to study topics such as the complex relationship between physical activity and pain, improving pain measures, and investigating rehabilitation strategies to improve fall prevention among older adults.

Primary faculty
Dr. Erin Dannecker, PhD, ATC
Dr. Stephen Sayers, PhD
Department of Physical Therapy-Promoting Excellence in Teaching and Learning (PETAL) Lab
The interprofessional Department of Physical Therapy-PETAL Lab aims to promote excellence in the scholarship of teaching and learning while preparing professionals to effectively translate evidence into practice and embrace the responsibility of serving diverse communities and evolving professions.

Lab Coordinator: Brad W. Willis, PT, PhD