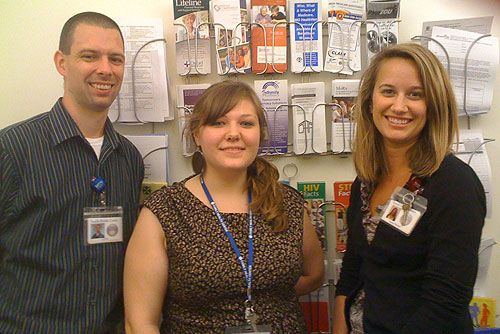 Undergraduate field practicum
Undergraduate Field Practicum is a six-credit hour (400 clock hours) course taken in the third (fall) semester of the Professional BSW Core. Students begin field instruction one week prior to the beginning of the semester and spend 24 hours per week (usually Monday, Wednesday and Friday) in a field placement agency assigned by the Director of Field Education. These placement assignments are generally made within the local area.
Field placement objectives
The field placement objectives are based on the generalist perspective of social work practice and include:
integrating social work theory and practice
reinforcing understanding of social work principles, concepts and values
developing social work practice skills
developing self understanding and a professional awareness of self
learning to use supervision and feedback constructively
developing a beginning knowledge of agency functioning and the community service delivery system
learning to perform a specific social work role in a human services agency
expanding concrete knowledge of social policy issues
refining personal work habits, time management, and communication skills
identifying personal strengths and weaknesses, and
reinforcing identification with the social work profession.