Domestic opportunities
International opportunities
Comparative Criminal and Juvenile Justice: San Jose, Costa Rica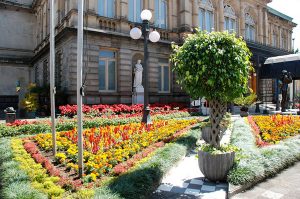 SOC WK 4101/7001
The MU International Center sponsors this summer, faculty-led program in collaboration with School of Social Work. This three-credit program explores issues of criminal and juvenile justice through a brief survey of the U.S. approach to dealing with offenders and a two-week visit to San José, Costa Rica, to visit correctional institutions, meet with justice officials and criminologists, and explore agencies engaged in community-based efforts to address crime and delinquency.
This course provides an overview of the justice process and the criminal justice system and provides an opportunity to consider different approaches to dealing with offending and rehabilitation.
Culture, Public Health & Social Services: Exploring Greece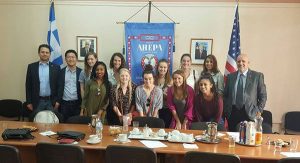 SOC WK 4101/700
The MU International Center sponsors this summer, faculty-led study abroad program in collaboration with the School of Social Work and the Master of Public Health program. This is a three-credit program in Athens and Larissa, Greece.
This course is designed to provide an opportunity for students who would like to understand contemporary global health issues and cultural competency in global and diverse settings, as well as articulate implications for development and implementation of public health interventions in domestic and international settings.